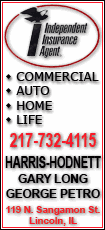 Earlier this year, FMCSA sought to define crop-share tenant farmers as "for-hire" carriers and implements of husbandry as "commercial motor vehicles." The "for-hire" designation for crop-share tenant farmers would have a dramatic effect on farmers because it voids exemptions from the Commercial Driver's License program and would require a minimum of $750,000 in insurance coverage for the farmer. After hearing from farmers across the nation, FMCSA reversed its previous decision, ensuring that farmers will not have to comply with overly burdensome transportation regulations.

Several central Illinois lawmakers praised this decision and thanked local farmers for providing comments to FMCSA in opposition to the proposed regulations.
State Reps. Bill Mitchell, R-Forsyth, Adam Brown, R-Decatur, and Chapin Rose, R-Mahomet, sponsored House Resolution 470, which urged the federal government to reverse its recent interpretation of the farm vehicle rules. The legislators are relieved that FMCSA listened to their concerns.
"We didn't want to see the proposed rules force small farmers out of business," Mitchell said. "We filed HR 470 and worked with our local Farm Bureaus to get the word out to farmers. They responded in force with comments on the proposed rules, and it is great to see that the feds listened to farmers' concerns."
"As a family farmer, I knew that the proposed farm vehicle rules would hurt Illinois farmers and our agricultural economy," Brown said. "I am very pleased that the federal government made the common-sense decision to reverse course on these regulations. Farmers have enough regulations to deal with as is."
"Family farmers are the backbone of our downstate economy," Rose said. "We need less red tape for our farmers, not more. This is the right decision for Illinois agriculture."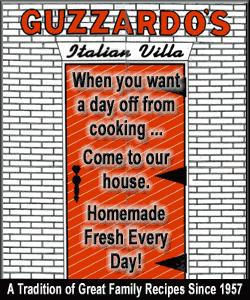 Local Farm Bureau leaders were also pleased with the decision.
"This is the good news that farmers have wanted to hear," said Tim Stock, Macon County Farm Bureau manager. "Going into a busy fall, farmers will now be able to continue their business uninterrupted."
"Outside of the feds leaving the interstate versus intrastate regulations fuzzy, we kept nearly all we had hoped for in keeping farm exemptions in place," said Larry Dallas, Douglas County Farm Bureau president. "It never seemed to make sense to call farmers 'for-hire motor carriers.'"
"I am happy that crop-share tenants will no longer be considered for-hire truckers. This is great news for central Illinois farmers," said Amy Rochkes, Shelby County Farm Bureau manager.
[Text from file sent on behalf of Rep. Bill Mitchell by Illinois House Republican staff]