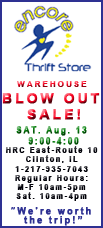 The breakdown solidified in everyone's mind at the center that a new bus is needed, and it is needed sooner rather than later.
Dalpoas, the director of the senior center, reported that in this case, the fund drive's cup is already half full if the other half of funding can be found.
The Oasis board was notified by the Woods Foundation that they would donate in-kind donations up to half of the needed $52,844 for a new vehicle.
That means if the senior center can receive donations from the community totaling $26,442, then the Woods Foundation will match that sum.
The in-kind donation is made possible by the generosity of Robert J. Woods and Joan Woods through the creation of the Woods Foundation.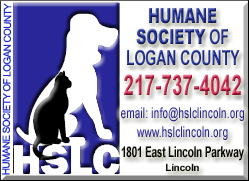 Although donations are encouraged from the community and gratefully accepted, The Oasis plans fundraisers as well.
A van benefit is scheduled for Oct. 29 at the senior center. Peggy of Peggy's Place is doing all the cooking with the help of her husband -- "One of the Fat Boys" barbecue. The menu is half a barbecued chicken, mashed potatoes and gravy, green beans, bread, and a piece of pumpkin pie. Drive through the alley for to-go orders without leaving your car, or dine inside the comfort of the senior center. The ticket price is $8, and tickets will be available at the center or from any board member.
Since 2001 the current van has assisted over 7,000 seniors with rides to and from activities that included educational trips to Gettysburg, Pa., to tour the Civil War site, to St. Louis to see the Titanic display, to Chicago to see the King Tut display, and to Springfield to visit the Lincoln Presidential Museum in Springfield and the Museum of Funeral Customs, to name just a few. The bus has also been used for recreational trips to Branson, Mo., and other day trips to locations in and near central Illinois.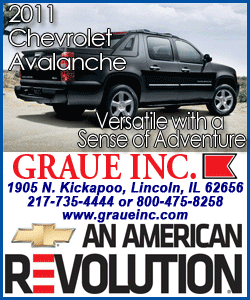 The transportation program conducted by The Oasis has been widely accepted and used by seniors. Statistics show a growing need for this type of program well into the future for another generation of seniors who are about to come of age. The center wants to plan now for those seniors' safety and comfort when traveling as part of the activities and educational events sponsored. For many seniors, the bus is their only transportation available for such trips, as they no longer drive. The Oasis van provides many a means to stay active and independent.
Individuals or businesses wishing to contribute to the bus campaign can mail donations to The Oasis at 501 Pulaski St., Lincoln, IL 62656. Donations are tax-deductible.
___
[Text from file received; LDN]
Past related article