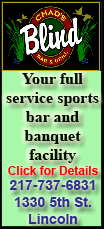 Even as the stock market's wild swings heighten fears of another recession, many business executives see bright spots. Worrisome signs abound, too, especially for companies struggling to recover. But for a lot of corporate leaders, the general state of the economy has not changed much in the past three weeks of upheaval.
Executives addressed the turmoil this week during earnings conference calls and in interviews with The Associated Press. From their vantage point, the economy looks less troubled than major stock indicators like the Dow Jones Industrial average, which has tumbled by 12 percent since July 21.
"Overall, it's kind of business as usual," said Michael Rapino, CEO of concert promoter Live Nation Entertainment Inc. He expects all of the company's shows to go on this fall after seeing North American attendance rise by 13 percent in the April-June period.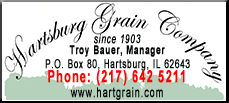 Executives at rebounding companies still sound upbeat. Despite the confusion and uncertainty, they aren't panicking -- at least not yet.
In some ways, the recent market upheaval has been easier for business leaders to endure because it's not entirely surprising. The outlook in corporate America had been darkening even before the stock market's harrowing plunges began to evoke memories of the recession's nadir in late 2008.
A survey of 1,200 senior executives taken last month by the Corporate Executive Board produced the lowest level of confidence since 2009. The same poll found only 38 percent planned to expand payrolls in the next year, down from 58 percent six months ago.
That doesn't bode well for a U.S. economy that lost as many as 8.6 million jobs and has only regained 1.7 million since the recession officially ended two years ago. Unemployment remains above 9 percent.
However, the jobless lines probably won't get much longer right away because companies are unlikely to lay off workers as quickly as they did during the financial calamity of late 2008 and early 2009.
Businesses are leaner and, even more important, in a stronger financial position than they were three years ago. The companies in the Standard & Poor's 500 now have nearly $1 trillion in cash, up from $648 billion in September 2008. With more money in the bank, companies won't be as apt to take drastic measures.
"We are in a much different situation than we saw in 2008," said Michael Griffin, executive director and head of global research for the Corporate Executive Board's finance division. "The recent market volatility has heightened some of the concerns we had already been seeing, so executives may be starting to do some stress testing of their plans. But I don't think we are going to see as many knee-jerk reactions as we saw in 2008."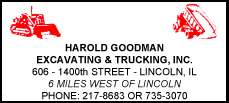 In another reassuring sign, people are spending money in search of a good time, even though about $2 trillion in wealth has evaporated on paper in the past 15 trading sessions.
MGM Resorts International CEO Jim Murren said the Las Vegas strip was still bustling last weekend, and all signs point to his company's hotels being near capacity through the rest of the month.
The lines are still long at Walt Disney Co.'s amusement parks, and management does not expect to lower prices to reach attendance targets for the traditionally slower fall season, CEO Robert Iger said Tuesday.
Bloomingdale's emphasis on top-of-the-line merchandise tends to scare off many shoppers when money is tight, but that hasn't happened yet, according to Karen Hoguet, chief financial officer for Macy's Inc., the department store's owner.
At Beazer Homes USA Inc., CEO Allan Merrill was pleased to see prospective buyers still touring homes in Atlanta during the past weekend, but he was troubled by the anxious tones of his conversations with them.
"There is clearly some trepidation," Merrill said in a conference call. While he expects most people already hunting for homes to end up buying, he is worried the market volatility will dampen activity as summer draws to a close.