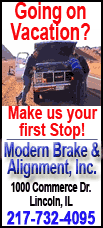 The advance in Europe follows big gains on Wall Street Thursday, which helped support most markets in Asia.
However, wild swings over recent days, with shares often changing direction every few hours, highlight how volatile trading is at the moment amid concerns over the global economy and the levels of debt in both the U.S. and Europe.
In Europe, London's FTSE 100 was up 1.1 percent at 5,221 points, while Germany's DAX was 1.9 percent higher at 5,908. The CAC-40 in France was 1.2 percent higher at 3,126 even after data showed the French economy did not grow in the second quarter.
Wall Street was poised for a modest retreat after Thursday's big gains -- Dow futures were down 0.6 percent at 11,021 while the broader Standard & Poor's 500 index fell a similar rate to 1,161.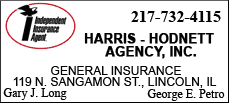 The gains in Europe came after regulators in France, Italy, Spain and Belgium imposed temporary bans on short-selling of financial shares late Thursday, following sharp selloffs and temporary gains in French bank shares in particular that they said were fueled by false rumors.
The share prices of French banks, which fluctuated sharply in recent days appeared to stabilize Friday, with Societe General up 1
1.3 percent and Credit Agricole up 0.3 percent. Belgium's Dexia was doing particularly well, trading 5.8 percent higher.
However, analysts questions whether the short-selling banks would be successful in the long run, since many experts claim that a similar move in 2008 actually contributed to investor uncertainty.
"With deteriorating investor confidence in euro-zone debt likely to continue driving reduced investor confidence in European banks' ability to withstand the fallout from the euro-zone debt crisis; we doubt that downward pressure on European financials will now dissipate," said Lee Hardman, an analyst at Bank of Tokyo-Mitsubishi UFJ.
The gains in Europe came despite figures showing France's economy unexpectedly ground to a halt in the second quarter on the back of a sudden reversal in consumer spending and stagnation by the country's exporters.
The halt in the French economy is set to exacerbate concerns over the eurozone in general, where the three bailout countries of Greece, Ireland and Portugal are in recession and Italy and Spain struggle with lackluster growth.
France is already facing speculation that it may soon lose its AAA-rating due to its high debt load.