The worse than expected French figures come as policymakers scramble to soothe investor nerves that the country could be the next major economy to lose its coveted triple-A credit rating.
A move Friday by stock market regulators in France and elsewhere across Europe to ban a form of stock market speculation that some are blaming for the turbulent trading in recent days looked to be having some impact, but economists stressed that any rebound was very fragile.
French bank shares were flat or slightly higher in early trading in Paris. Over the past couple of days, stocks like Societe Generale and BNP Paribas have been hugely volatile amid rumours of their financial health.
The European Union's markets supervisor, the ESMA, announced the short selling ban late Thursday night after boosting surveillance of stormy markets earlier in the day. In a short sale, a trader hopes to make a profit by betting on the decline in the price of a share. The practice has been blamed for contributing to market volatility.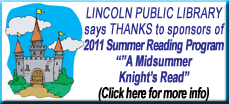 Regulators in France, Italy, Spain and Belgium are each implementing the bans, whose details vary from country to country.
The French market regulator, the AMF, said that it is banning for 15 days net short-selling on 11 stocks, including those of banks Societe Generale, BNP Paribas and Credit Agricole and leading insurers.
Belgium's market authority announced a ban on short-selling on financial shares such as leading banks and insurers starting Friday. Belgium had already banned naked short selling, basically a bet on a decline in the price of a share without borrowing the share, since August 2008.
Several countries banned short selling during the financial crisis of 2008 to try to tame volatility. But some experts said the bans actually contributed to a feeling of uncertainty.
Financial professionals derided the short selling ban as misguided and ineffective.
"The decision (of short-selling ban) is more psychological as it seems to strengthen the position of the regulators compared to the speculators," said Dominique Dequidt, a fund manager at KBL Richelieu trading house in Paris. "But the speculators have found ways to by-pass this shorting ban for the last two years, when it was in place in the past so this measure seems more like a complete waste of effort towards the speculators."
News that French economic growth sputtered to a halt in the second quarter will likely raise concerns that the European economy is being impacted by the debt crisis that has afflicted a number of countries and has fueled the turmoil in the markets.