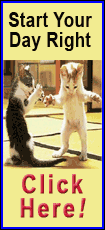 The deal was announced Friday two days after Westfield bought into South America for the first time by paying reals 740 million ($455 million) for a 50 percent stake in Brazilian mall owner Almeida Junior Shopping Centers.
Westfield said in a statement the 150-acre (60-hectare) Milan site "has planning approval to develop a world class iconic regional shopping center similar in scale and quality to Westfield London."
Westfield, the world's largest listed shopping mall operator, expects the development will cost up to 1.25 billion euros ($1.78 billion).
Before this week, Sydney-based Westfield had not broken into a new market since Britain in 2000. Westfield London, which opened in 2008, is that city's largest shopping mall. It cost $2.5 billion, including new rail stations and bus connections.
The Milan site, next to Linate Airport, is being bought in joint venture with Gruppo Stilo, an Italian developer and owner of major retail brands.
"This acquisition represents a unique opportunity, not withstanding the volatile financial markets at present, to establish our franchise in one of the wealthiest population centers in Europe," Westfield chairman Frank Lowy said in a statement.