Today's highlight in history:
On Aug. 12, 1981, IBM introduced its first personal computer, the model 5150, at a press conference in New York. The 5150 that was presented had an Intel 8088 microprocessor running at 4.77 MHz (megahertz), 16 kB (kilobytes) of random-access memory (RAM), no disk drives, and a price tag of $1,565 (allowing for inflation, that would be nearly $4,000 today).
On this date:
In 1867, President Andrew Johnson sparked a move to impeach him as he defied Congress by suspending Secretary of War Edwin M. Stanton.
In 1898, fighting in the Spanish-American War came to an end.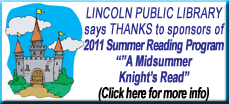 In 1911, actor-comedian Cantinflas was born Fortino Mario Alfonso Moreno Reyes in Mexico City.
In 1941, Marshal Henri Philippe Petain (ahn-REE' fee-LEEP' pay-TAN'), head of the government of Vichy France, called on his countrymen to give full support to Nazi Germany.
In 1944, during World War II, Joseph P. Kennedy Jr., eldest son of Joseph and Rose Fitzgerald Kennedy, was killed with his co-pilot when their explosives-laden Navy plane blew up over England.
In 1953, the Soviet Union conducted a secret test of its first hydrogen bomb.
In 1960, the first balloon communications satellite -- the Echo 1 -- was launched by the United States from Cape Canaveral.
In 1962, one day after launching Andrian Nikolayev into orbit, the Soviet Union also sent up cosmonaut Pavel Popovich; both men landed safely Aug. 15.
In 1978, Pope Paul VI, who had died Aug. 6 at age 80, was buried in St. Peter's Basilica.
In 1985, the world's worst single-aircraft disaster occurred as a crippled Japan Air Lines Boeing 747 on a domestic flight crashed into a mountain, killing 520 people. (Four people survived.)