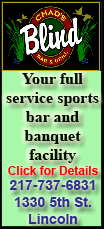 But Thursday will be remembered for more than just his brilliant play.
Much more.
There was Tiger Woods, dumping two balls in the water and enough in the bunkers to feel as though he was on a beach vacation. A 14-time major champion? Try 14 strokes off the lead after shooting a 7-over 77, his worst score ever at the PGA.
There was Rory McIlroy, taking a foolish swing off a thick tree root and playing most of the round with an aching, taped-up wrist. The U.S. Open champion still managed a 70 and, assuming there's no chance of permanent damage, he intends to keep playing through the pain.
And let's not forget 19-year-old Japanese star Ryo Ishikawa, who should've brought his scuba gear to retrieve the six -- yes, SIX -- balls he put in the drink on the way to an 85. So much for being a contender coming off his strong performance the week before at Firestone.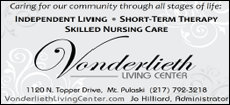 "It's that kind of golf course," said Graeme McDowell, who struggled to a 74. "You can get in big trouble. You can make doubles and triples. But if you stay out of those, there are a lot of birdie chances."
No one took advantage more than Stricker, who kept his ball in the fairway for a bogey-free round. Starting on the back side, he cruised through the tough four-hole finishing stretch with two birdies, sparked by a hybrid tee shot to 10 feet at the 15th, a monstrous par-3.
"I really felt like I was in trouble coming into this tournament," Stricker said. "I really didn't feel that good on the course."
Well, imagine how Woods felt.
He started out like the Tiger of old, making three birdies in the first five holes for a share of the early lead. He ended like the Tiger we've seen more and more of over the past three years, spraying shots into the water, into a dozen bunkers -- everywhere, it seemed, but the fairway.
The only time he's done worse in a major was that 81 in the 2002 British Open, largely because of hideous weather at Muirfield.
He couldn't blame this one on the conditions. It was a sunny, blistering day in the Deep South.
"I'm not down," Woods said. "I'm really angry right now."
McIlroy was hurting, his right wrist wrapped like a football player after the 22-year-old decided to swing at a ball that came to rest against that 2-inch-wide root on the third hole.
Ahhh, these crazy kids.
"In hindsight," McIlroy said, "it would have been better to chip out sideways."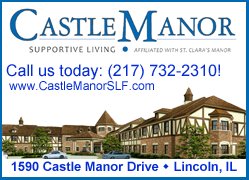 He took a full swing at the ball instead, planning to let go of the club as soon as it made contact. Unfortunately, he held on a split-second too long, delivering a jarring blow to his wrist, the pain spreading all the way up to his shoulder.
He shook and flexed his wrist, held an ice compress on it between shots, got it checked out by a physical therapist and decided to carry on. An MRI showed a strained tendon, and he plans to keep playing if he feels OK on the range Friday morning.
"It's the last major of the year," McIlroy said. "I've got, what, six or seven months to the Masters? So I might as well try and play through the pain and get it over and done with."
Ishikawa was just plain done after a stunningly dreadful performance, the worst of his professional career. It got so bad at one point that he just "stopped counting."
Strange, since his practice rounds went well and he anticipated a good showing. But he grew stiffer and less confident with each mistake. And, boy, were there a lot of mistakes.
"I think this is probably the first time I hit so many in the water," Ishikawa said through an interpreter.