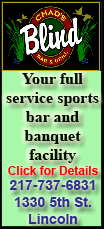 Bad move.
The U.S. Open champion injured his right wrist with the ill-advised swing Thursday in the opening round of the PGA Championship.
McIlroy played on after his mishap at the third hole, but in obvious pain. He had the wrist checked out by a physical therapist and felt it wouldn't get any worse. He also had the wrist taped up, looking more like a football player than a golfer.
"It was just like a sharp pain up the forearm, and then there's a little bit of swelling, just on the inside of my wrist," said the 22-year-old from Northern Ireland. "And then it was going up into my elbow and my shoulder."
It hurt every time he struck the ball, but he gutted out 15 more holes for an even-par 70 that left him seven strokes behind leader Steve Stricker.
McIlroy hustled off to get an MRI, which showed he had a strained tendon in his wrist, according to a statement put out by his handlers at International Sports Management.
"He will obviously rest it tonight," the statement said, "and see how it feels in the morning on the range."
McIlroy intends to play on unless he absolutely can't.
"It's a very important tournament, and I'm still even par," he said. "I'm still in the hunt."
Considering the circumstances, McIlroy couldn't have asked for much more -- other than having back a couple of short missed putts that kept him from breaking into the red.
"To be honest, considering I finished with one hand, I hit some good shots," McIlroy said. "It was always there in my mind. So to shoot even par, it was a good effort."
After tapping out for par at the 18th hole, McIlroy used his left hand to congratulate others in his group with a backhanded handshake, his right arm dangling by his side.
He signed his scorecard, met briefly with the media and headed off for the MRI and treatment. He had every intention of returning Friday.
"It's the last major of the year," he said. "I've got, what, six or seven months to the Masters. So I might as well try and play through the pain and get it over and done with."
McIlroy got into trouble when he drove it among the trees left of the third fairway, the ball stopping against a large, thick root sticking above the ground, about 2 inches wide. Instead of just punching back into the clearing, McIlroy chose to go aggressively at the flag with a 7-iron.
As soon as he struck the ball, he let the club fall out of his hands. Not soon enough. He began to shake his arm and flex the wrist. Within minutes, he asked for an ice compress, which he held on his wrist between shots.