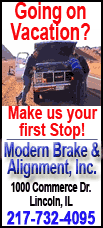 Instead, he chose to return to the Texans, learn more from Schaub and coach Gary Kubiak, and bide his time.
"I did what was best for me, and this is the best fit for me, by far," Leinart said Thursday. "I still want to be a starter, that's my goal. I'm still young. I've still got a lot of ball left."
Leinart and Carroll guided Southern Cal to back-to-back national championship games after the 2004 and '05 seasons. Leinart went 37-2 as a starter in college and left as the Trojans' all-time leader in touchdown passes (99) and completion rate (65 percent).
He was drafted 10th overall by the Cardinals in 2006 and appeared in 12 games as a rookie under coach Dennis Green, throwing 11 touchdowns and 12 interceptions. He broke his collarbone in the fifth game of the next season, Kurt Warner took over and Leinart was mostly a spectator over the next 2 1/2 seasons.
Warner retired after the 2009 season, giving Leinart a chance to run the offense. But Leinart clashed with Arizona coach Ken Whisenhunt, Derek Anderson won the job in training camp, and Leinart was released in September 2010.
"I've taken a different path, obviously," he said. "I have some starting experience. I've played well, at times, and there are times when I've struggled. It's all part of the maturation process."
The Texans signed him to a one-year contract, but Leinart didn't take a snap in the 2010 season. By now, if Leinart has learned anything through his topsy-turvy NFL career, it's patience.
"It's been a roller-coaster ride, but my career goal is always to be a starter," he said. "I want to start in this league, I want to get to a Super Bowl. No matter what people say or think or believe, I'm working at that every day and waiting until my time comes."
Leinart relaxed in Southern California over the summer, working on his game and spending time with his 4-year-old son, Cole. When the lockout ended, Leinart spoke with Carroll about reuniting in Seattle.
The Texans wanted him, too, and as Leinart weighed his options, he leaned more and more toward returning to Houston. Though he didn't get on the field in 2010, he had clicked with Kubiak, offensive coordinator Rick Dennison and quarterbacks coach Greg Knapp. He also felt comfortable in the offense, which ranked third overall last season (387 yards per game) and fourth in passing (259 yards per game).