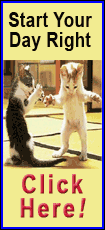 Still, the Houston Texans' star receiver said he never thought he'd reach the milestone birthday before making the postseason.
"Like I said before, that's something I think about every day," Johnson said of making the playoffs. "I'm just trying to do whatever I can to hopefully stand up on that podium one day and hold that trophy. That's my goal."
Johnson has long been considered one of the top receivers in the NFL. He's had more than 1,000 yards receiving in five of his eight seasons in the league, including the last three straight.
But as the Texans prepare for their 10th season and Johnson for his ninth, he's prepared to do even more to help Houston reach the playoffs for the first time.
"You just have to turn your play up another notch," he said. "That's just the way I look at it so hopefully, the way I've been playing, I can just take it and turn it up a whole other level. That's what I'm going to try to do."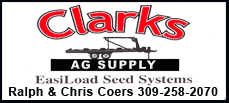 It would be difficult for Johnson to do much more for this team. He followed up two straight 1,500 yard-plus receiving seasons by catching 86 passes for 1,216 yards in just 13 games last year.
"He means everything," coach Gary Kubiak said. "I was just telling the guys a while ago that I was putting pressure on him. When he practices good, we practice good as an offensive football team; same thing with the quarterback. Andre goes all day, works all day. You don't find many guys that are nine-year pros and work like that. That's why he's a great player."
Johnson missed four days of camp with a dislocated left index finger, but has looked good since returning on Sunday. He's not 100 percent, but knows it's important to practice as much as possible with the first preseason game with the Jets coming up on Monday.
"I feel pretty good," he said. "The finger is still sore. I just keep it wrapped up with a splint ... just trying to see how fast it can heal up, but I've been getting treatment and stuff on it every day just trying to get it fully healed."
Johnson doesn't talk publicly about personal goals and says he doesn't care where people rank him among the top receivers. The only goal he shares with the media before each season is the one he hasn't reached, but he's grown weary of talking about that one, too.
"It's like beating something dead," Johnson said of talking about the playoffs. "We hear it over and over so we know what we have to do to get to where we want to go."