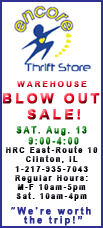 Aramis Ramirez and Carlos Pena went back to back on Thursday to help the Cubs rally past the Washington Nationals 4-3 Thursday.

Ramirez's two-run shot in the seventh was his 21st of the season, and gave him 16 homers since June 25, the most in the major leagues since then.

"However we can score," Cubs manager Mike Quade said. "The guys are hitting the ball out of the ballpark and that's a good thing."

Pena followed Ramirez with a clout that curled around the pole in right field and landed on Sheffield Avenue and put the cubs up 4-1.

"You like to be able to create any way you can, but the longball is still a part of it," Quade said.

Ryan Dempster (10-8) limited Washington to a first-inning home run by Ryan Zimmerman and went seven innings, allowing three hits, walking two and striking out six.

Washington loaded the bases and scored a run in the ninth against Carlos Marmol, but he recovered to get his 26th save.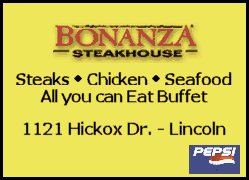 Wilson Ramos hit a high chopper off Marmol that he beat out for an infield single, scoring Jonny Gomes. But Marmol struck out Brian Bixler and got Rick Ankiel on a fly ball to the wall in center to end the game.
"Marm gutted it out," Quade said. "That was something. I'm out of breath."
Marmol has converted seven straight saves since returning to the closer's role on July 31. He was pitching for the third straight day, too.
"When you ask a guy to come out for a third day, you're always worried," Quade said. "He's done it before. He just wasn't as sharp command-wise.
"He could have collapsed at any time there and didn't. Got back in the strike zone when he needed to. Just a gutsy performance on a day when he didn't have his (best) stuff."
Washington also scored a run in the eighth, when pinch-hitter Bixler hit an infield single. Ankiel followed with a single, but Cubs reliever Kerry Wood struck out Danny Espinosa and Zimmerman.
Wood has struck out the last eight batters he's faced, tying the Cubs' record for all pitchers since the mounds were lowered in 1969.
Washington starter Jordan Zimmermann (7-10) allowed four runs and nine hits in 6 2-3 innings. He walked two and struck out seven.
The Cubs have won nine of their last 11 games and got their third straight series win at home, something they hadn't done since 2009.
"It was a fun day for us," Dempster said. "It was a good way to end a homestand."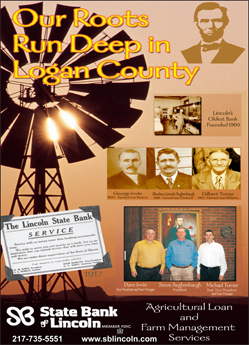 Zimmermann held the Cubs to one run on six hits through six innings but ran into trouble after striking out the first two batters of the seventh. Johnson laced his third single of the game into left field. Ramirez followed with a shot into the left-field bleachers, putting the Cubs up 3-1 before Pena's homer chased Zimmermann.
"Threw a halfway decent slider to Ramirez but he was sitting on it and it doesn't take much to hit it out of here," Zimmermann said. "He got the bat on it, got it up and it was a home run.
"And then the pitch to Pena was the first changeup of the day and probably the worst choice I made all day. I don't really know why I threw it."
Dempster won his third straight start and reached 10 wins for fourth straight season. He's won 10 or more seven times in career. Only Fergie Jenkins (15) and Reggie Cleveland (8) have more 10-win seasons among Canadian-born pitchers.
Alfonso Soriano hit an RBI triple and Reed Johnson added three singles for Chicago. Johnson went 7 for 8 at the plate over the last two games of the series.
Zimmerman opened the scoring in the first when he homered onto Waveland Avenue beyond the left-field bleachers to extend his hitting streak to 19 games, the second-longest active streak in the big leagues behind the 31-game streak of Atlanta's Dan Uggla.
Chicago tied it in the fourth on Soriano's RBI triple. Right fielder Jayson Werth dove for the ball but it clipped the end of this glove and rolled to the wall. Byrd scored and Soriano wound up at third with his first triple since Aug. 23 of last season.
Zimmermann reached 145 innings for the season, leaving him two or three starts left before he reaches his limit of 160 for the season. He had Tommy John surgery nearly two years ago.
Copyright 2011 The Associated Press. All rights reserved. This material may not be published, broadcast, rewritten or redistributed.