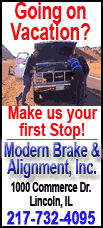 The Dow Jones industrial average finished Friday with a gain of 125 points. Most other times it would have been a fairly big day. By this week's standards, it was a sleeper. Friday capped a week when the blue-chip index had four 400-point swings in a row for the first time in its 115-year history.
Trading was frantic across financial markets all week. The yield on the 10-year Treasury note hit a record low. Gold briefly topped $1,800 per ounce.
"It was a sharp and violent week in the stock market, but it's my sense that the worst is over," said Michael Kaufler, a portfolio manager at Federated Investors.
Investors reacted to every scrap of news and each whispered rumor. A credit downgrade for the United States. Concerns about European bank solvency. Fears of a possible new recession in the U.S. Word that the Federal Reserve would keep interest rates low for two more years because of slowing growth. A positive retail sales report. Strong earnings from a technology bellwether. Better unemployment news.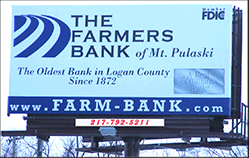 The Dow dropped 634 points Monday, its sixth-worst point drop, as investors responded to Standard & Poor's withdrawal of the country's AAA credit rating. It was the first downgrade of U.S. government debt in history. The Dow rose 429 points Tuesday, only to plunge 519 points Wednesday. It surged 423 points on Thursday following a better-than-expected drop in applications for unemployment benefits.
A rebound in retail sales in July pushed the stock market higher Friday as traders looked past a Reuters/University of Michigan survey that found that consumers were pessimistic about their own finances and the economy. The measure of consumer sentiment fell to a 30-year low.
It was the first time since early July that the Dow and S&P index rose for two consecutive days.
Normally, such a bad consumer survey would have pushed shares sharply lower for the day, said Quincy Krosby, an investment strategist with Prudential Financial.
"But these are not normal times," she said. Market volatility cuts both ways, sending shares way up or way down, Krosby noted. That can cause stock prices to defy economic data.
The strong retail sales added to other bits of more positive data about the economy. The government said last Friday that hiring by companies picked up in July after two dismal months, though employers still are adding jobs too slowly to significantly reduce unemployment. A report Thursday showed applications for unemployment benefits fell to a four-month low. Some analysts believe recently announced layoffs will cause that number to rise in the coming weeks.
Companies that rely on an expanding economy for profits led the Dow higher Friday. Boeing Co., Hewlett-Packard Co. and United Technologies Corp. each rose by 4 percent or more.
A separate government report on Friday showed that businesses increased their stockpiles of everything from raw materials to retail products for the 18th month in a row.
Growing inventories are usually a sign of business confidence. But in June, Americans cut their spending for the first time in nearly two years. If the market's gyrations spook consumers further, people might spend even less just as retailers stock up for the crucial holiday season.