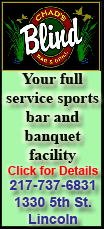 Investors can't make up their minds. This week was one of the most volatile in the history of Wall Street. The Dow Jones industrial average swung more than 400 points four days in a row -- down, then up, then down, then up.
It's frightening, but experts say the fear results partly because memories of the financial meltdown of 2008, when stocks lost half their value, are fresh.
Their advice: Hold tight. It's not time to sell, but it's probably not time to pour money into stocks, either.
"The stock market has done so well historically that, even if it is overpriced, you're likely to do OK," says Robert Shiller, a Yale University economist famous for having warned against bubbles in technology stocks and housing.
Though he believes the stock market is still overvalued by historical averages, he says it is closer to fairly valued than before. He suggests investors move their money "modestly" into stocks.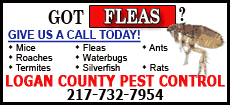 A pair of widely respected gauges of market value suggest stocks are no great bargain. But since the Great Depression, shallow bear markets -- drops of 20 percent or so in stock prices -- are much more common than the huge plunges of 2008.
Of the 12 bear markets since the Great Depression, only three have qualified as "mega-meltdowns," with drops of 40 percent or more, says Sam Stovall, chief investment strategist at Standard & Poor's.
The market isn't quite in bear territory yet. The Dow closed up about 1 percent Friday and finished the volatile week down just 1.5 percent. Since the market's highs of April 29, the Dow is down 12 percent. The S&P 500 is down 13.5 percent.
Though history is only a rough guide, Stovall suspects that any coming bear market won't be severe and will end quickly. Bear markets last a year and five months on average.
Stovall is cautiously bullish. He says investors tend to dwell on the recent past when investing in stocks, so they're selling now because they fear a repeat of the 2008 collapse. In the year and a half ending March 9, 2009, stocks dropped 57 percent.
If the financial crisis had happened in 1988, not 2008, it wouldn't be on most people's minds.
"The market is down because people remember getting sucked up in the previous bear market," Stovall says.
A lot of Wall Street pros say you'd be a fool not to buy stocks now. Prices seem low compared with what stock analysts expect companies to earn this year. But these pros are almost always saying to buy -- and almost always too slow to lower their earnings projections when times get tough.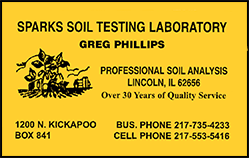 In recent weeks, they've barely touched their projections despite slowing U.S. economic growth and mounting European debt problems. In fact, they expect U.S. companies to make more money than ever this year.
Besides the possibility the pros are too bullish about earnings, there are two major reasons to worry:
Investors fear that Europe's debt crisis could spread to Italy and Spain and lead to big losses at European banks that have lent to the nations that are in trouble.

In the U.S., the Federal Reserve earlier this week signaled that it would keep interest rates super-low for two more years because of expectations that unemployment will remain high and economic growth slow.
The Fed's decision came after the government said the U.S. economy had barely expanded in the first six months of this year. Fears have grown that the U.S. could fall into a new recession.
Fortunately, the U.S. is in better shape than before the financial crisis in 2008, so stocks may not crater. The financial system is more stable, and the biggest U.S. companies have amassed an impressive rainy-day fund -- $1 trillion in cash.