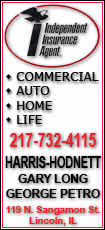 Consumers, who drive most economic growth, spent more on cars, furniture, electronics and other goods in July -- and more in May and June than previously thought. That burst of activity is encouraging because it shows many Americans were willing to spend despite high unemployment, scant pay raises, steep gas prices and diminished wealth.
If it keeps up, the economy might rebound after growing at an annual rate of just 0.8 percent in the first half of 2011.
That's a big if.
Whether Americans remain willing to spend freely despite the stock markets' wild swings will determine whether the second half of the year is any better than the first. Their 401(k) retirement accounts have shrunk.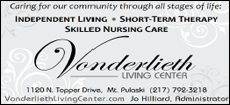 A sustained stock-market decline tends to slow consumer spending because it reduces wealth, especially for upper-income Americans. The richest 10 percent of Americans own 80 percent of stocks. And the richest 20 percent drive about 40 percent of consumer spending, analysts say.
That loss of wealth may help explain a report Friday that consumer sentiment hit a 31-year low in August. The Thomson Reuters/University of Michigan's survey, completed early this week, showed that market turmoil and the political strife over raising the federal debt ceiling rattled consumers.
"The fact that retail sales held up over the last few months ... is a positive economic development," said Joseph LaVorgna, chief U.S. economist at Deutsche Bank. "However, the true test will be to see if consumer activity held up in the face of recent financial market gyrations and slumping economic confidence. So the August data will be of much greater significance."
The Dow finished Friday with a gain of 125.71 points, or 1.1 percent, to close at 11,269.02. That means the turbulent week in the end dragged the market down just 1.5 percent after it had plummeted as much as 6.3 percent.
The Dow is still down about 11 percent since July 21.
Worries about the markets and the economy already seem to have caused some shoppers to pull back. The International Council of Shopping Centers-Goldman Sachs index, which tracks revenue at stores open at least a year, has shown two straight weekly declines.
Claire Sanders Swift, a Washington media consultant, said that after the stock market plunged, she "sent her baby sitter home early and called her broker."
"I keep trying to remind myself we've been through this rodeo before," she said early this week. "The fear is making me not want to spend."
It's a pivotal moment for the nation's retailers. They're in the midst of back-to-school season and are planning for Christmas sales. Together, the two shopping seasons represent up to half their annual revenue.
Retailers are concerned that the weak economy and stock market turmoil could cause shoppers to retreat as they did when the financial crisis hit in 2008. Back then, spending plunged so much that some retailers slashed prices up to 80 percent just to draw shoppers to stores. Others sold jewelry and clothing to liquidators for pennies on the dollar. Some went out of business.
This time, retailers seem better prepared. They've kept inventories lean to avoid being stuck with huge piles of marked-down products.
Jeff Landis of Chicago-based Montopoli Custom Clothiers said because business has been quiet the past few weeks, he's decided to delay stocking up on fabric for custom suits for fall. And Geoff Stern, owner of Toy Professor, a toy store in Summit, N.J., said sales this week were down about 25 percent from a typical August week.
Until late this week, a batch of poor economic data and a gloomy outlook from the Federal Reserve set off fears that the economy might be about to slide into another recession. That threat appears to have diminished. But it's hardly gone away.