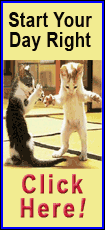 For the likes of Disney, CBS, NBCUniversal and News Corp., advertising revenue growth -- which slumped during the Great Recession -- had come roaring back in 2010. But now, as consumer sentiment dampens and the economy shows signs of another recession, ad revenue growth is beginning to slow again.
Two advertising agencies have cut forecasts in the past month. Media companies head into an uncertain final half of 2011, as investor worries have sent their stock prices tumbling.
"We've had this great advertising market, which everybody's been benefiting from," said Martin Pyykkonen, an analyst with media company research firm Wedge Partners. "The term I keep using is, `Is this as good as it gets?'"
In 2010, the midterm congressional elections generated hundreds of millions of dollars in political ad spending. Retailers and auto companies increased their spending late last year, as well. That robustness a year ago will make it tough to show growth in the second half of this year. Economic uncertainty will make it even tougher.
When the economy slows, advertising spending by companies does as well. The deepest trough in the ad market and in media companies' stocks came in March 2009 as companies pulled back marketing expenditures and the U.S. economy collapsed. The Dow Jones Media Titans 30 Index, which tracks media company stocks, hit a low of 128.81 on March 9, 2009. The index, whose top components include The Walt Disney Co. and Time Warner Inc., came back strongly as the economy rebounded, cresting at 300.78 on July 5 of this year.
But in recent days, economic news hasn't been good. Consumer sentiment hit a historic low. Job growth is not enough to dramatically lower U.S. unemployment. And, the housing market remains in the doldrums.
At its close at 252.74 points on Friday, the index is down 16 percent from its peak.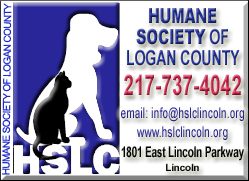 ZenithOptimedia, a unit of advertising agency parent Publicis Groupe, recently trimmed its forecast for ad spending growth in the U.S. in 2011 to 2.1 percent from 2.5 percent.
GroupM, the media investment management arm of marketing services company WPP, cut its outlook for global ad spending in 2011 to 4.8 percent from 5.8 percent. Its forecast for U.S. ad spending in 2011 is for 3.8 percent growth.
"There's more caution that is creeping into the forecast, but still optimistic that there is growth," said Antony Young, the former CEO of Optimedia US and incoming CEO of marketing company Mindshare NA.
Not all ad spending was created equal. Money tends to flow to TV and its reliably large audiences, especially when ad budgets are tight. Broadcast television has given ground to the more targeted audiences that flock to pay TV. Radio, newspaper and magazine ads have steadily fallen while Internet spending, with its measurable clicks and sales, is on the rise.