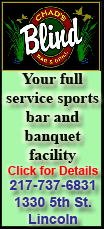 Retail sales improved slightly in July. But consumer sentiment fell to its lowest level in more than 30 years.
That left traders in the same spot they were in when the week began -- guessing about future demand potential for everything from gasoline to heating oil.
After gaining early, prices for benchmark West Texas Intermediate crude ended the day down 34 cents at $85.38 per barrel on the New York Mercantile Exchange.
In London, Brent crude rose 1 cent to $108.03 a barrel on the ICE Futures Exchange.
In the past two weeks, WTI'S price has fallen about $12. Investors are concerned about global economic growth, ongoing financial problems in Europe and signs of a slower economy in China, a huge consumer of oil and other commodities.
The volatility has left investors "a little bit shell-shocked," said Tom Kloza, chief oil analyst at Oil Price Information Service.
Traders recently have based their decisions on buying and selling contracts largely on economic news and shifts in the stock markets. Good news means higher oil prices; discouraging news means prices have fallen.
"The economic uncertainty is so great that basically any good news is a boost to commodities markets as well as stocks," said Michael Lynch, president of Strategic Energy & Economic Research. "People are just going to be watching the economic data and the stock market."
The Commerce Department said consumers spent more on autos, furniture, clothing and gas in July, which sent retail sales up 0.5 percent. It was the best showing since March.
The monthly report is watched closely by investors because consumer spending accounts for about 70 percent of economic growth.