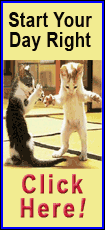 Writer and director Michael Williams said in an interview before a dress rehearsal on Friday that the range of musical styles reflects South Africa's mix of cultures.
The sweeping production shows Mandela cheating on his wife, making political missteps and struggling with the burden of holding others' lives in his hands.
Aubrey Lodewyk, who plays an aging Mandela in the opera, says ordinary people can draw an important lesson from Mandela's life.
Lodewyk says: Mandela "was a human being, he had his faults. But yet he came out as great a man as he is."