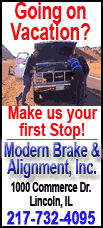 NBC says the episode will deal with an Italian dignitary accused of rape. Franco Nero, who appeared last year in the film "Letters to Juliet," stars as the official.
The network routinely insists "SVU" is fiction. But this episode appears to mirror the case of ex-International Monetary Fund boss Dominique Strauss-Kahn, a front-runner for the French presidency until his arrest in May on charges of sexually assaulting a hotel housekeeper in Manhattan. He has pleaded not guilty.
The woman has since filed a civil lawsuit against him.
"Law & Order: SVU" begins its 13th season on Sept. 21.
___
NBC is owned by NBC Universal.
___
Online: