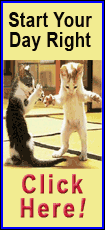 Ten percent of the samples taken from the Jaquith Strawberry Farm tested positive for the bacteria, epidemiologist William Keene said Thursday.
Scientists are testing more than 100 samples of soil, strawberries and deer droppings found in the field in Washington County. The Oregonian reported (http://bit.ly/oEyodG) the lab has yet to confirm a match in the specific strain of E. coli bacteria.
"We're increasingly confident that we will be able to prove beyond any reasonable doubt that deer were the source of contamination of the strawberries," Keene said.
Keene was surprised that such a high percentage of the samples tested positive. Bacteria is never uniformly spread throughout the environment or on contaminated food. Sometimes epidemiologists know it's there but can't prove it in the laboratory.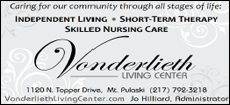 "It could be there but in such low quantities that you have to collect thousands of samples," he said. "We don't have the resources to pay for that kind of testing."
Of the 15 people involved, two suffered kidney failure, including an elderly woman in Washington County who died. Two patients remained in the hospital, the newspaper reported.
None of the berries remain on the market, though some could be packed in people's freezers. Oregon Public Health urged consumers to throw out any berries from Jaquith purchased in June or July that are not cooked. Thorough cooking kills E. coli and other food-borne pathogens.
The Oregon Department of Agriculture has published a list of locations known to have distributed Jaquith Farm strawberries. Ron Spada Farms is recalling 4,800 flats of strawberries sold between June 11 and Aug. 1 at stores and farm stands; Growers Outlet is recalling Jaquith strawberries that were sold between June 11 and July 23.