Family wants police to tell of homeless beating

Send a link to a friend

[August 13, 2011] FULLERTON, Calif. (AP) -- Police should break their code of silence and speak out about the violent confrontation that preceded the death of a mentally ill homeless man and outraged residents of this Southern California suburb, an attorney for the man's father said Friday.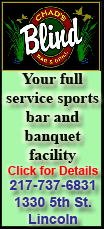 The comments by Garo Mardirossian, a lawyer for Kelly Thomas' father, came as Fullerton officials moved toward hiring an attorney to investigate the death of the 37-year-old after the clash with officers.
Police have said the officers tried to detain Thomas while investigating reported vehicle break-ins at a transit hub. Witnesses said officers beat Thomas and repeatedly used a stun gun on him.
The six officers have been placed on paid administrative leave and the incident is being investigated by the FBI and the district attorney's office.
Ron Thomas, the father of Kelly Thomas, said he spoke with Orange County District Attorney Tony Rackauckas on Friday and was assured an announcement is coming about whether criminal charges will be filed.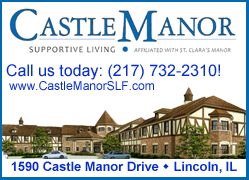 "It's probably not going to come out the way I'm expecting," Thomas said of the conversation. "I had the feeling that it's going to be much lesser charges. I told him if that's the case, it would be totally unacceptable."
Susan Kang Schroeder, chief of staff for the district attorney's office, said the men met for about 45 minutes, but no decision has been made yet about possible charges.
"Everything Tony said to Mr. Thomas is what he's said publicly," Schroeder said. "All the charges are still on the table, but we can't make a filing decision until we have all the facts."
City officials met in closed session to discuss a claim filed by Ron Thomas against the city alleging civil rights violations, conspiracy and negligence.
The claim said officers "individually and in unison severely beat" Thomas with their fists and with objects, and that he was "subdued and restrained and represented no threat of harm."
"I mean it looks like ground beef. It's horrific, it's grotesque," Mardirossian said of Kelly Thomas' face during a press conference in Los Angeles. "We're hoping that one or two of these officers will come forward, will break the code of silence ... and tell us what happened. Why did they continue to beat Kelly Thomas when he was completely motionless? Why did they continue to Tase him?"
City Attorney Richard D. Jones said the claim -- the first step toward filing a lawsuit -- was referred to the city's insurance agency. He declined to comment on the specific allegations.
Kelly Thomas was hospitalized after the confrontation July 5. He suffered severe head and neck injuries and died last month after being taken off life support.
Before Friday's closed City Council meeting, angry residents chastised council members for keeping quiet about the incident that was captured in part on a bystander's cell phone and riled Fullerton, a city of 138,000 people in Orange County. Some residents say they have embarked on a campaign to recall three members of the council, including the mayor, and urged them to resign.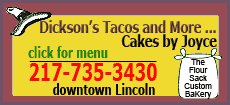 "This case is really scary. It scares me and it scares a lot of people," said resident Roberta Reid. She asked if an outside investigator could truly be independent if paid by the city.
"My biggest concern at this point is my taxpayer dollars. ... If I were paid to do a job I would side with the person who paid me," she said.
Residents also criticized the mayor for comparing Thomas' injuries with some of those he saw during the Vietnam War.
Mayor F. Richard Jones urged the public to wait for a coroner's report to learn the exact cause of Thomas' death before passing judgment.
"Most facial injuries of that type are not fatal unless something else has happened," he told the crowd of roughly two dozen people. "That was a very gruesome injury. There's no question about it. But I'm sorry, I've seen worse."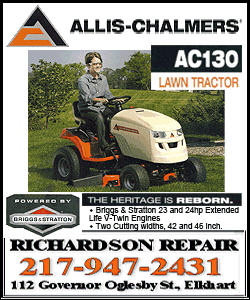 During the closed session, city officials also discussed the police chief's decision to take a medical leave and asked the city attorney to prepare a contract with Michael Gennaco, a specialist in examining law enforcement agencies and chief attorney for the Los Angeles County Office of Independent Review, a civilian oversight body that monitors the that county's sheriff's department.

The council will most likely vote on the contract, estimated at between $50,000 and $70,000, on Tuesday.

Jones said the council may have to decide on potential disciplinary cases and therefore its members are restricted in what they can say publicly about the incident. While the criminal investigation will take priority, Jones said the six officers could eventually appear before elected officials for a hearing.

"They are the ultimate judges," he said.

Kelly Thomas suffered from schizophrenia and lived on the streets despite support from family and friends, his father has said. Police said Kelly Thomas ran when officers tried to search his bag while investigating a report of vehicle break-ins, and they struggled to arrest him on suspicion of possession of stolen goods.

Video from a bystander's cell phone taken from a distance showed parts of the bloody encounter between the officers and Thomas, including a snippet in which he can be heard screaming for his father. Surveillance video aboard a bus showed agitated passengers saying officers beat and repeatedly used a stun gun on him.

An autopsy initially failed to determine the cause of death pending further tests.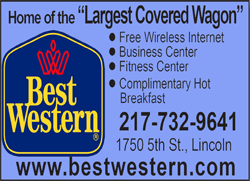 Police supervisors allowed the six officers involved in the confrontation to view a videotape of the confrontation before writing their reports.

Capt. Kevin Hamilton, the interim police chief, said Friday that officers frequently review video and audiotape of their activity.

"The reason we do that is we want accurate accounting of what happened in the police reports," he said.

Sgt. Andrew Goodrich, a police spokesman, said the officers have received death threats in voice mail messages left at their homes. He said they were told to take precautions, and some moved out of their houses. Their names have not been released by the department but have appeared on the Internet. Goodrich declined to specify how many received the threats.

Thomas said he would donate any settlement he might win to charities serving the homeless.

"They've already offered me $900,000," said Thomas. "I just laughed at them. For what you did, the negligence that you showed? Ideally, I'm maybe looking for something more like $10 million, $15 million.

"So many people need help, and they need to learn a lesson here. I see this as a win-win," he added.
[Associated Press; By AMY TAXIN and GREG RISLING]
Risling reported from Los Angeles. AP Writers John Antczak and Shaya Tayefe Mohajer contributed to this report from Los Angeles.
Copyright 2011 The Associated Press. All rights reserved. This material may not be published, broadcast, rewritten or redistributed.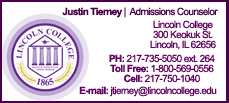 ---
News | Sports | Business | Rural Review | Teaching & Learning | Home and Family | Tourism | Obituaries
Community | Perspectives | Law & Courts | Leisure Time | Spiritual Life | Health & Fitness | Teen Scene
Calendar | Letters to the Editor