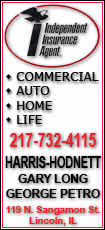 "I'm really disappointed," Quade said. "His locker is empty. He walked out on 24 guys ... I don't know where he's gone or what he's doing.
"He's talking about retiring ... but I can't have a guy walking out on 24 guys."
Zambrano was ejected by plate umpire Tim Timmons in the fifth inning after throwing two inside pitches to Chipper Jones, the second going all the way to the backstop. The brushback pitches followed homers by Freddie Freeman and Dan Uggla.
Jones and Jose Constanza also connected against Zambrano (9-7), who gave up eight runs and eight hits. The five homers allowed set a career high.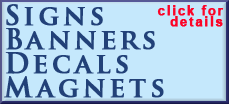 Quade said he didn't talk with Zambrano.
"I'm running a ballgame and I've got 24 guys I care about, so I didn't have time to speak to him," Quade said. "I come in here and I see an empty locker. I figure he's decided he's had enough."
When asked if Zambrano would be welcome back, Quade said, "I don't know."
"All I know is, it was a bad night," Quade said. "And that's allowed.
"He had a bad night. But he had a real bad night after it was over. You don't leave your teammates."
Outfielder Marlon Byrd said he would reach out to Zambrano.
"Hopefully the rumors aren't true and he'll be back tomorrow and we can talk about it," Byrd said.
Byrd said he didn't think Zambrano walked out on him.
"If he goes home for good, then it's a different story," Byrd said.
Freeman and Uggla hit back-to-back homers in the fifth to give Atlanta an 8-1 lead. Following a visit from pitching coach Mark Riggins, Zambrano threw one pitch inside to Jones and was immediately tossed after the Atlanta star had to jump back to avoid another inside pitch.
As Jones stood at the plate, staring at Zambrano, the Braves came out of their dugout. Timmons rushed toward the dugout, cautioning the players not to come out any farther.
Zambrano looked back at Jones as he walked off the field, then was shown on TV smiling before leaving the dugout for the clubhouse.
Zambrano dropped to 2-5 with a 6.08 ERA in 13 career starts against Atlanta. The right-hander has dropped his last five decisions against the Braves.