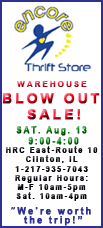 Strasburg showed off his arm and his glove in a rehab start with Potomac. He struck out five and walked none in three scoreless innings, giving up only two infield hits to the visiting Myrtle Beach Pelicans.
His 33rd and final pitch of the game was scalded up the middle by outfielder J.R. Higley. However, Strasburg deftly snared the come-backer and tossed to first baseman Steven Souza for the final out.
He left to a standing ovation from the sellout crowd of 8,619 at G. Richard Pfitzner Stadium -- many of them wearing red and white Strasburg jerseys.
It was Strasburg's second rehab start since Tommy John surgery sidelined the Nats' phenom last summer. In his first start on Aug. 7, Strasburg struck out four and allowed a home run in 1 2-3 innings for Class A Hagerstown against Greensboro.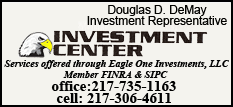 On Friday, Strasburg mixed in his curveball and changeup more often than in his previous start and was mostly effective with them. He threw 26 of his 33 pitcher for strikes and had nine first-pitch strikes against 12 batters.
He also was clocked as high as 99 mph on his fastball.
"I tried to treat it more like a normal game," said Strasburg. "I threw pitches I wanted to throw depending on the count."
"His changeups and breaking balls were nasty," Leon said.
Strasburg was scheduled to go just three innings or 50 pitches on Friday. He threw 17 more pitches out of the bullpen after his start and is scheduled to start again in five days at a yet-to-be-determined site.
Potomac manager Matt LeCroy, a former major league catcher, saw no reason on Friday to think Strasburg would not be major league ready very soon. With no setbacks so far, Strasburg called his first major league start since injuring his right elbow last summer "only a matter of time."
"Today is another step in the process," he said.