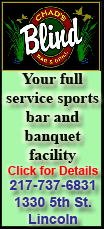 Not a bad start after no minicamps or organized team activities and just two weeks of training camp.
And a pretty good finish, too -- a 47-12 win over the Jacksonville Jaguars on Thursday, the most points the Patriots have ever scored in a preseason game.
"Fundamentally, we did some things fairly well -- passing, catching, kicking, tackling, blocking, our footwork, our hand placement, didn't have a lot of penalties. Things like that," Belichick said Friday, but "it was far from perfect."
And it was accomplished primarily by players who will begin the regular season as backups or won't even make the team. Belichick was more interested in giving players like that a chance to show what they can do than in using regulars to win an exhibition.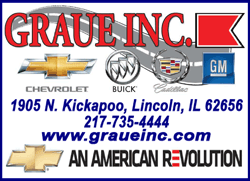 Only one first stringer on offense, and five on defense, played. Eight players chosen for last season's Pro Bowl, including regular-season MVP Tom Brady, sat.
Basically, it was a night to assess those competing for playing time and roster spots.
"We let them play against some better people there in the beginning of the game, so we'll get a good evaluation of them," Belichick said. "We basically played two groups on both sides of the ball, and those guys got a lot of playing time."
Quarterbacks Brian Hoyer, in the first half, and rookie Ryan Mallett, in the second, both were poised and productive. But that job belongs to Brady, of course.
Although no first-string offensive linemen played, those who did gave up no sacks less than two weeks after the team's first practice in pads.
"I thought they did a great job," said Hoyer, entering his third season after signing as a rookie free agent. "Whether it was the running plays or the passing plays, I felt like I had a decent amount of time to get back there and throw."
The Patriots had the NFL's best record last year, 14-2, but lost their opening playoff game, 28-21 to the New York Jets. Since then, they've added several key veterans -- wide receiver Chad Ochocinco and defensive linemen Albert Haynesworth, Shaun Ellis and Andre Carter. None of them played Thursday.
Neither did left guard Logan Mankins, a three-time Pro Bowl player who signed a six-year contract Wednesday. He held out for the first seven games last year while seeking a long-term deal.
"I think the world of Logan," Belichick said. "He does things the way that we would like our team to do them. So he's a great example for all of us to look at because he plays hard, he's unselfish, he's tough, he puts the team first, he's a winner."
Several second-year pros were on the field a lot. And their growth over the past year was evident.
Taylor Price was active for just one game last season after being drafted in the third round out of Ohio. But against the Jaguars, he caught five passes for 150 yards, including a 50-yard touchdown after taking a short pass from Mallett.