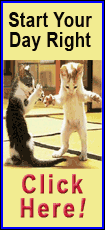 "I've felt fine physically," Lohse said after working into the seventh inning in a 6-1 victory over the Colorado Rockies on Friday night. "Tony's going to set the matchups the way he wants, and I'm ready whenever he wants me to be ready."
Albert Pujols followed up a 4-for-4 game with two hits and the go-ahead RBI, and David Freese had two hits and three RBIs, two of them in a five-run sixth that chased Aaron Cook (2-7). Matt Holliday returned after missing two games with a lower back injury and had an RBI double, while Lohse contributed his first Busch Stadium RBI in nearly two seasons.
Carlos Gonzalez hit his 17th home run for the Rockies, who have lost three in a row while mustering just four runs and are a season-worst 10 games below .500 (55-65). Colorado had only five hits for the second straight game and has scored only one run for Cook in his last three starts.
Cook made only his 12th start after being sidelined with a fractured finger, and manager Jim Tracy said he deserved better.
"He was aggressive, he was in the strike zone from the outside, he was throwing one ground ball after another," Tracy said. "It's unfortunate when you get down to it."
The Cardinals have won five straight over the Rockies at home, outscoring them 22-3.
Lohse (10-7) matched his victory total from the previous two seasons, both of them injury-plagued, and addressed doubts about his current health and durability that in part prompted the Cardinals to give him two extra days of rest. The right-hander allowed a run on four hits in 6 1-3 innings and threw 91 pitches, 17 more than any of his three previous appearances.
Lohse was sent home for tests for inflammation in the middle finger of his pitching hand after his start on July 24 at Pittsburgh and allowed eight runs in eight innings in his previous two starts. He reached double figures in victories for the first time since 2008 when he was a 15-game winner.
Ace Chris Carpenter jumped ahead of Lohse with regular rest and had a strong eight-inning outing in a 5-2 victory over NL Central-leading Milwaukee on Thursday night. The Brewers remained four games ahead of St. Louis.
Given the extra time, Lohse altered his delivery somewhat.
"I tweaked some things mechanically, dropped the arm slot a little bit just to see what happened," Lohse said. "And I came out with some good results."