Community Action staff and board members, representatives from the Transit Advisory Board, and Tim Lobdell, human services transportation plan coordinator for Region 7, were present for the meeting as the next steps for the Logan and Mason Public Transportation program were discussed.

"We began working on this transportation program in August 2007," said Angela Stoltzenburg, Community Action executive director. "IDOT contacted rural counties and rural board chairs about opportunities for the Section 5311 Operating Assistance Grants being expanded. Mason and Logan counties then contacted Community Action about requesting those dollars and filling out a grant application, and we began the process in spring 2008."

A transit partnership group was formed in 2008 to bring community leaders together to develop the system.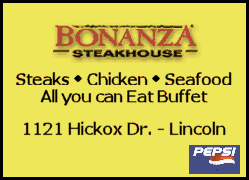 Needs assessment surveys were sent out, and by the summer of 2009 nearly 1,500 surveys had been received. Of those who responded, 40 percent said they lacked transportation opportunities, 72 percent said they would use a transportation system if one was available, and 36 percent said they needed transportation to get to medical appointments.
"This program will benefit everyone, not just seniors," Stoltzenburg said. "For Community Action, transportation fits our mission, and we have been operating a transportation system for seniors for over 35 years, so it makes sense for the agency to be part of the effort."
Transportation will be available for doctor appointments, shopping trips, rides to work and school, and for social and entertainment purposes. The service will be open to everyone in Logan and Mason counties to go anywhere in the coverage area. Trips for medical appointments will also be made to Springfield and Peoria.
Logan and Mason Public Transportation is different from a taxi service in that trips will be available by appointment and will be scheduled by calling 24 hours in advance.
The general public will pay a small fare; however, seniors 60 and older will still be asked to pay a suggested donation and will not be charged a fare, due to funding obtained by the Area Agency on Aging for Lincolnland.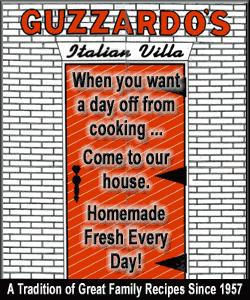 Logan and Mason Public Transportation will use a fleet of small vehicles, including wheelchair-accessible minivans and a sedan. Community Action is also applying for a wheelchair-accessible bus through IDOT's Consolidated Vehicle Procurement Program.
Stoltzenburg said there are still some items requiring action from the Logan and Mason County boards before the application is complete.
Upon reviewing Community Action's application, Gary DeLeo, a section chief for Rural and Small Urban Programs and the Division of Public and Intermodal Transportation with IDOT, said: "This is very impressive. You've done a lot of hard work. Once we get your application ready and approved, we'll send you a contract. There are 23 federal compliance issues and lots of hoops to go through."
Community Action hopes to have Logan and Mason Public Transportation running this winter.
Community Action Partnership of Central Illinois is a not-for-profit agency serving the low-income and senior populations of six counties in central Illinois. For more information, visit www.capcil.org.
[Text from file received from Community Action Partnership of Central Illinois]