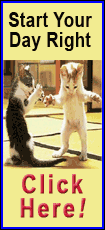 Then again, bad news could lead to continued volatility. It all depends on the news of the day.
The Dow Jones industrial average swung more than 400 points four days in a row last week, and jittery investors are looking to economic data for clues about where it's headed next.
Coming up this week are a raft of earnings from retailers, statistics on housing starts, jobless claims and industrial production, and a meeting between German and French leaders on worries about European government debt.
Wal-Mart Stores Inc. and Target Corp., report earnings on Tuesday and Wednesday and could provide a healing balm to investors. The retail chain results will be a key indicator because the stock market has frightened consumers and their spending is essential for the economy to recover, said Mark Luschini, chief investment strategist with Janney Montgomery Scott in Philadelphia.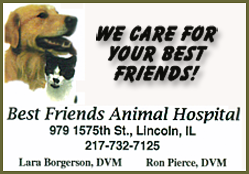 "(Those results) will be telling as to whether the consumer is in a position to help power the economy forward," he said.
The recent sharp decline in the market means there are bargains to be had. Since the market's highs of April 29, the Dow is down 12 percent. The Standard & Poor's 500 index has fallen 9 percent since Aug. 1, mostly on worries about the U.S. economy and debt crisis in Europe.
Market pros likely will be hunting for bargains on Monday, especially in stocks that pay relatively high dividends since the Federal Reserve has said interest rates will stay low for the next two years, Luschini said.
Frank Pare, a financial planner with P.F. Wealth Management Group in Oakland, Calif., is telling his clients to hang on. Their portfolios are diversified between equities and fixed income investments, but they should still be ready for more volatility, he said.
Pare is also advising them not to follow the movements hour by hour.
"The first thing to do is turn off your television," he said. "If you're an investor, you really don't want to get caught up in the day-to-day because it will drive you crazy."
Even so, financial analysts say these are some of next week's most critical reports:
Wal-Mart's earnings
Wal-Mart's second-quarter report will give investors a look at consumer spending. Its sales from stores open at least a year, the standard for measuring a retailer's strength, have fallen for eight straight quarters in the U.S.
Analysts have said the declines resulted in part from mistakes it made in pricing and merchandising. Sales also have faltered because the main customers of Walmart stores are continuing to limit their spending and shift to online rivals or dollar stores, which offer convenience and good bargains.
Wal-Mart is considered the single most important bellwether of consumer spending because it accounts for nearly 10 percent of all nonautomotive retail dollars spent in the U.S.
Housing starts
The housing market got some good news in June: Single-family home construction rose 9.4 percent. It was the biggest increase since June 2009, when the recession officially ended. But analysts said the pace of 453,000 homes per year was still too depressed to signal a turnaround in the market.