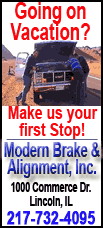 The nation's second-largest home improvement retailer says net income for the three months ended July 29 totaled $830 million, or 64 cents per share. That compares with $832 million, or 58 cents per share, last year.
Excluding a one-time charge, earnings totaled 68 cents per share. Analysts expected 66 cents per share, according to FactSet.
Revenue rose 1 percent to $14.54 billion. Analysts expected $14.77 billion.
Lowe's said its store in Sanford, N.C., which was destroyed by a tornado on April 16, will reopen Sept. 8.