Oil prices hovered above $85 a barrel. The dollar rose against the yen but lost ground against the euro.
European shares were higher in early trading. Britain's FTSE 100 rose 0.6 percent to 5,351.81. Germany's DAX climbed 1 percent to 6,059.70 and the CAC-40 in Paris was up 0.7 percent at 3,236.28.
Wall Street was also headed higher, with Dow Jones industrial futures up 0.6 percent at 11,314. Broader S&P 500 futures rose 0.6 percent to 1,184.10.
Global markets fluctuated wildly last week as investors already concerned over Europe's worsening debt crisis were further rattled by the downgrade of Washington's credit rating and signs the U.S. might be headed toward recession.
According to Citibank Global Markets, emerging market equity funds saw the third-largest weekly outflow on record, with $7.7 billion redeemed. The largest redemption was $10.7 billion in January 2008.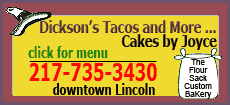 Japan's Nikkei 225 index closed 1.4 percent higher at 9,086.41 after the government announced the economy had contracted at an annualized rate of 1.3 percent in the April-June quarter.
While that was the third straight quarter of contraction for the world's third-largest economy, it was better than a 2.6 percent fall forecast in a Kyodo News agency survey of analysts.
Japan's economy was thrown into a tailspin by the March 11 earthquake and tsunami that devastated much of the country's industrial northeast. Entire towns were washed away. Infrastructure, utilities and factories vital to production were destroyed.
Video game maker Nintendo Co. soared 9.8 percent on hopes it would become a component of the Nikkei 225 index if the Tokyo Stock Exchange acquires the Osaka Securities Exchange.
Among other Asian indexes, Hong Kong's Hang Seng shot up 3.3 percent to 20,260.10 and Australia's S&P/ASX 200 index climbed 2.4 percent to 4,272.50. South Korea's market was closed for a public holiday.