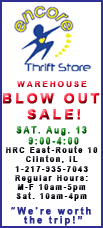 Transocean said Monday that it will pay 26.50 kroner per share ($4.81) in cash for the company. This is a 62 percent premium to Aker's 30-day average price of 16.39 kroner ($2.97) per share. The deal also includes $800 million in debt.
Aker Drilling runs two semi-submersible rigs on long-term contract to Statoil and Det Norske in Norway. It is also set to receive two drillships currently under construction in Korea in 2013.
The bid is not subject to any financing conditions and will be funded with existing cash and debt facilities, Transocean said.
Transocean, based in Switzerland, expects the acquisition to add to earnings immediately, with Aker also contributing about $1.05 billion in firm contract backlog.
Aker's board has unanimously recommended shareholders accept the offer. The company said subsidiary Aker Capital AS and other shareholders that make up 60.5 percent of the outstanding stock have agreed to sell their shares to Transocean.