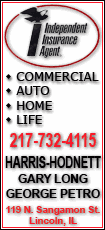 Real gross domestic product -- a measure of the value of all goods and services produced domestically -- contracted at an annualized rate of 1.3 percent in the April-June quarter, the Cabinet Office said Monday.
The figures did provide a glimmer of optimism as a much bigger contraction was expected. A Kyodo News agency survey of analysts had forecast the economy to shrink 2.6 percent.
The March 11 earthquake and tsunami killed thousands of people and wiped out large parts of Japan's northern coast. The disasters damaged many factories in the region, causing severe shortages of parts and components for manufacturers across the country, including automakers.
The tsunami also crippled a nuclear power plant and caused a widespread power crunches, especially in the Tokyo region, adding to the headaches faced by businesses and households.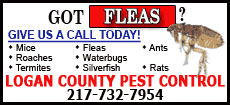 The Cabinet office said GDP fell 0.3 percent quarter on quarter. Consumer spending, which accounts for some 60 percent of the economy, dipped 0.1 percent. Capital investment by companies was up just 0.2 percent from the previous quarter.
The figures showed that the nation's economy slumped in wide range of areas and still needs close attention, Finance Minister Yoshihiko Noda said.
"We must steer the economy very carefully because we still have downside risks including the problem of the rising yen," Noda told a news conference.
Japan's economy was struggling even before the disaster. The country lost its place as the world's No. 2 economy to China last year. It has faced a slew of problems including years of deflation, a rapidly aging and shrinking population and ballooning public debt.
Japanese companies have increasingly relied on overseas markets to drive growth and offset lackluster demand at home. But exports dropped 4.9 percent during the latest quarter, the sharpest decline in more than two years, due to a strong yen, slowing overseas economies and a slump in domestic industrial production.