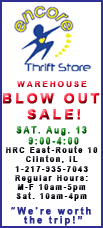 "We were all a bit surprised and taken aback about how high it is," said lead author Sally Ozonoff, a psychiatry and behavioral sciences professor with the Mind Institute at the University of California at Davis.
The highest rates were in infants who had at least two older siblings with autism - 32 percent of them also developed autism. Also, among boys with autistic siblings - 26 percent developed autism versus 9 percent of girls. Autism is already known to be more common in boys.
The study involved 12 U.S. and Canadian sites and was published online Monday in Pediatrics. Earlier studies were more local or involved fewer sites.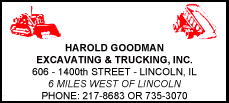 Ozonoff said parents of autistic children often ask her, "How likely am I to have another child" with autism? She said her study provides a more up-to-date answer.
However, Ozonoff noted that 80 percent of siblings studied did not develop autism, and that the prevalence rate was an average. It may be different for each family, depending on other risk factors they may face.
Autism has no known cause but experts believe that genetics and external influences are involved. Research is examining whether these could include infections, pollution and other non-inherited problems. Ozonoff noted that siblings often are exposed to similar outside influences, which could partly explain the study results.
Infants in the study were enrolled before they showed any signs of autism, such as poor eye contact and little social interaction.
The study is an important addition to autism research and "has critical implications for families who are deciding whether they'll have another child," said Catherine Lord, director of the Institute for Brain Development at New York-Presbyterian/Weill Cornell Medical Center. Lord was not involved in the study.
Kathleen Lanese of Kings Park, N.Y., says having one son with autism didn't make her think twice about trying to have another child, even though she knew there was a chance the second would be affected, too.
"We wanted another child and we were going to take whoever we got," said Lanese, who was not involved in the study. Still, when her younger son was a baby, she says she "watched him like a hawk" for autism signs. He was diagnosed with autism at 16 months, earlier than her older boy.