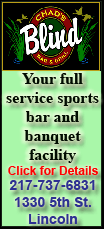 Like any New England kid, he loved to ski. Got pretty good at it, too. But, with the sleet pounding his face and the cold piercing through his bones, he decided there was a better way down.
"This is not as much fun as golf," he told himself. "I love golf so much more."
Good call. Bradley won a major championship on his very first try Sunday, and if that wasn't extraordinary enough, look at the way he did it.
The 25-year-old trailed Jason Dufner by five strokes with three holes to play in the PGA Championship, his chances seemingly snuffed out when he dumped his ball in the water at the 15th hole and made triple bogey.
But the youngster pulled himself together, made two straight birdies, and wound up in a three-hole playoff when Dufner bogeyed three in a row.
From there, Bradley took control. Considering what he faced on a mountaintop, Atlanta Athletic Club was a breeze.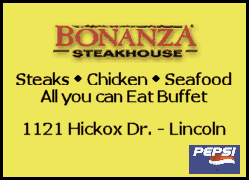 He made a birdie at the first extra hole, drilling a laser of an approach to 4 feet on No. 16 after Dufner nearly holed out. He safely cleared the pond at the par-3 17th and went another stroke up when Dufner three-putted. Then, one last bit of bravado at the 18th -- a gutty 5-iron that cleared even more water to set up the clinching par.
The Wanamaker Trophy was his.
"I can't believe this thing is sitting next to me," he said, looking at the gleaming silver cup.
Considering his pedigree -- his aunt, Pat Bradley, is an LGPA Hall of Famer -- this wasn't so improbable at all.
"I grew up going to Pat's tournaments and totally idolizing her and wanting to be like her," the nephew recalled. "I remember as a kid going to her tournaments and literally staring her in the face and ... she was so into it, she would not even recognize me. And I thought that was cool."
Dufner will join those heart-wrenching players who let a major championship slip away, his meltdown remembered alongside Scott Hoch blowing that 18-inch putt at the Masters and Jan Van de Velde throwing away that three-shot lead on the 72nd hole of the British Open.
The 34-year-old journeyman had never won a tour event, much less a tournament of this magnitude. But he played rock-solid for nearly all of four days, hitting more fairways than anyone, avoiding the water and sand and rough lurking at every turn. Tiger Woods couldn't do it. Neither could defending PGA champion Martin Kaymer. They were among the big names sent packing before the weekend.
Showing little emotion, Dufner arrived at the 15th tee on Sunday with a commanding four-stroke lead. The last four holes at Atlanta can be a killer, but he had played them at a cumulative 3 under over the first three days.
No problem, right?
Wrong.
Suddenly, the guy who had been unflappable couldn't hit it straight. He put his tee shot at 15 in the water and made bogey. He put his approach at 16 in a bunker and made another bogey. Finally, he needed three putts to get down at 17 -- a third straight bogey.
Playing up ahead in the next-to-last group, Bradley bounced back from his triple bogey with two straight birdies. When a 35-foot putt disappeared into the cup at the 17th, he broke into a Tiger-like celebration -- the left hand holding up his club, the right hand delivering a furious fist pump.