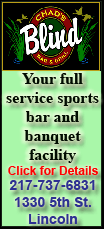 Chris Riley had played the skinny teenager with the growing reputation a dozen times before. This time, he was 2-up with seven holes to play in the prestigious Junior World Championship.
"We were at No. 12, a long par 4 and I'd already hit mine 260 yards. He smoked his 310, straight down the middle, then turned around and shot me this little smile. He was just fearless," Riley recalled some 20 years later. "He already knew he had me."
Riley first met Woods when he was 10. He beat him to the pro tour in 1996 by a few months. Soon enough, though, every other player on the PGA Tour knew exactly what that look meant.
Mired in the second year of the deepest slump of his career, Woods didn't scare anyone at last week's PGA Championship. He looked lost, not fearless.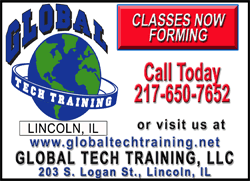 Not many superstars in the world of sports and entertainment have fallen so far so fast. Woods was knocked off his throne by a self-inflicted sex scandal that erupted at Thanksgiving in 2009 and cost him his marriage. He was quickly -- and unceremoniously -- dumped by sponsors and humiliated by the same TV shows and newspapers that once begged for interviews.
Woods went into exile, finally returning to golf in April 2010 at the Masters with a fourth-place finish. He has been steadily losing ground in the golf rankings ever since.
Some believe he will never be that indomitable player again; others, including a few who know Woods better, say it's crazy to count him out.
"He's always been the best. His dad drilled that into him," Riley said, "But this has got to be the lowest point of his career. Nobody has ever seen him do the stuff he's doing now. It hurts to see it. Honestly, I don't know that he's ever had to struggle.
"But I guarantee you this: He'll be back on top. And when he is," Riley paused, "it's going to be that much sweeter."
Speculation about Woods' erratic play the past two seasons zeroed in on his psyche initially. From there, the blame shifted onto his work-in-progress swing and then the very real problem with his legs.
"He was the most mentally and emotionally tough athlete of all time, so here's the question I'm interested in," said sports psychologist Gregg Steinberg, who was a swing instructor earlier in his career. "Why did Tiger play last week if any or all of those problems were bothering him, or if -- as the results suggest -- he knew he wasn't ready?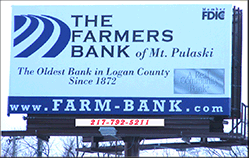 "Maybe he thought he could catch lightning in a bottle. That's one guess. The other would be he wanted to measure himself. ... The secret to being great is self-awareness and so whether that was his intention or not," Steinberg added, "he definitely knows now that he needs a good butt-kicking."
Last week marked only the third time Woods missed the cut in a major as a professional. It happened at the 2006 U.S. Open -- shortly after the death of his father, Earl -- and the British Open two years ago. More troubling still might have been Woods' demeanor over his final few holes.
As shots veered left or right of the fairway, and occasionally into a bunker, pond or the Georgia pines lining both sides, Woods tracked their flight with a deflated expression or simply dropped his head into his chest. Absent were the trademark temper tantrums and even a hint of the joyful explosions that once rocketed Woods up the leaderboard at every one of the game's biggest events.
"Golf is as much art as it is technical, and that's where his genius was. He always had this spirit, this belief he could find a way to do anything he could dream up," said Rudy Duran, who began tutoring Tiger at age 4, about the time Earl Woods had exhausted his own teaching repertoire.
"I ran into him one afternoon at Heartwell (Golf Course in Long Beach, Calif., an 18-hole executive course that became Woods' playground) and he was standing in a bunker surrounded by 50 balls. Tiger was around 8 at the time. He was trying to hit one out and make it spin left on landing, then make the next one go right, the next one straight and so on.
"I only watched a few of his shots this weekend, but I don't think he's broken," he added. "And only someone who doesn't know a thing about golf would think he's done."
Duran handed Woods off to another teacher by age 10, and noted that rather than working on swing technique, his lessons consisted largely of simple tips designed to let the youngster have more fun.
"I'd say, 'Try this to make the ball go higher, this to keep it low.' Believe me, I wasn't grooming him to became the best player in the world, but I never came close to exhausting his imagination. I don't know enough to guess where his game is, but I'll say this: He's not walking a tightrope between success and failure. That's just silly.