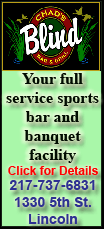 However, the game of major college conference realignment appears far from finished.
University of Florida President Bernie Machen, the chairman of the Southeastern Conference's presidents and chancellors committee, said the group met Sunday and "reaffirmed our satisfaction with the present 12 institutional alignment."
Machen said no action was taken regarding Texas A&M or any other schools. He didn't, however, close the door on change.
"We recognize, however, that future conditions may make it advantageous to expand the number of institutions in the league," Machen said in a statement. "We discussed criteria and process associated with expansion."
The Aggies reportedly are looking to leave the Big 12. The Texas A&M System board of regents is to meet Monday, and among the items on the agenda is conference alignment.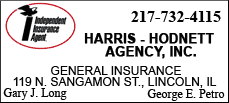 A&M President R. Bowen Loftin said in a statement Sunday there is "a considerable amount of misinformation" regarding the school and the SEC. Loftin said he didn't participate in the meeting Sunday with the SEC, but would be authorized by the regents to "take all actions related to athletic conference alignment."
If it leaves the Big 12, Texas A&M's first destination preference appears to be the SEC. Arkansas Chancellor Dave Gearhart said that much was made clear at the SEC meeting Sunday.
"(Texas A&M) did approach the SEC, not the other way around," Gearhart said. "I'm not really sure of all the reasons for that. I'm sure that there's a lot of speculation on behalf of a lot of people that what caused them to do that. The bottom line is they did approach the SEC."
Gearhart said the Aggies were among a number of topics discussed at the SEC meeting in Atlanta.
"It was really an open discussion, not just about A&M but about the future of the conference and the future of other conferences," Gearhart said. "We did talk about Texas A&M. It's a great university, a great place. But I think the decision was to make no decision at this particular time."
Gearhart said the SEC presidents and chancellors are "very comfortable" with the 12-team alignment, financially and competitively. But he, too, said they wouldn't rule out expansion.
"If some other conference is going to make changes, it behooves us to take a look at that," Gearhart said.
He added: "I think everybody will sort of be watching what happens in Texas and what they do."
Gearhart said he didn't come away from the meeting with any clearer idea of what form future conferences might take. He said talk of four "super conferences" was just that -- talk.
As for how any future alignment would affect the SEC, or if the conference would look actively look to add schools, Gearhart pointed to the league's history of success and his confidence in commissioner Mike Slive.