Now the Chicago Cubs are streaking.
The Cubs stopped Uggla's 33-game hitting streak and rallied from a four-run deficit to beat the Atlanta Braves 6-5 on Sunday for their fourth straight series win.
The Cubs have won 11 of 14.
Uggla's streak was the longest in the majors in five years. He was 0-for-3 with an RBI.
"That's more games than I thought I would ever have," Uggla said.
His best chance to extend the streak came in the fifth. Second baseman Darwin Barney made a diving catch of Uggla's fly ball in shallow right field. Barney was fully extended when he made the catch in front of right fielder Tyler Colvin.
"I wasn't even looking at him," said Uggla of Barney. "I was looking at Colvin and I was like `Oh, it's going to drop in front of him.' And the next thing you know Barney comes flying through."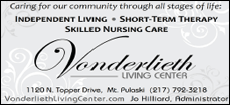 Barney said the catch was more important because of Uggla's streak.
"Because of the circumstances and all that, I'm pretty happy about it," Barney said.
"It was a good streak for him. He's a great player. But I think our pitchers are happy. They take a lot of pride in that, and I'm happy for them."
Uggla grounded out to shortstop against Jeff Samardzija in the seventh in his final at-bat. He didn't come up in the ninth, when Carlos Marmol earned his 28th save.
"The streak is one thing. I'm more disappointed in the loss," Uggla said. "It was a fun run but all things have got to come to an end sometime. I had fun with it. We had a nice, little roll as a team and we're looking to get back on track tomorrow."
Uggla's streak was the longest in the majors since 2006, when Philadelphia's Chase Utley had a 35-game streak. Philadelphia's Jimmy Rollins had a 38-game streak that began in 2005 and carried through the start of 2006.
Uggla was hitting only .173 when he started the streak on July 5. He has raised his average to .231.
Uggla had 15 homers and 32 RBIs in the streak.
Marmol walked Michael Bourn, who had three hits, with two outs in the ninth. Bourn stole second base but Martin Prado popped out to third baseman Aramis Ramirez to end the game. Uggla was on deck.
Uggla's teammates patted him on the back and hugged him in the dugout after the game.
"For me, it's impressive," said Braves manager Fredi Gonzalez. "It was a streak where at any given time Chipper (Jones) wasn't in the lineup and Brian McCann wasn't in the lineup, and Uggla carried us. That was impressive."
Uggla streak passed Rico Carty's 31-game streak in 1970 as the longest in Atlanta Braves history. The franchise record is 37 games by Tommy Holmes for the 1945 Boston Braves.
The Braves led 4-0 through five innings and 5-4 through six before Carlos Pena's two-run homer in the seventh.
Atlanta took a 5-4 lead in the sixth when Jason Heyward singled off John Grabow (3-0), stole second and scored on Grabow's wild throw to first on a grounder by Alex Gonzalez.
The Cubs answered in the seventh when Barney singled and scored on Pena's 23rd homer to right field off Eric O'Flaherty (1-4).
The Cubs, who won two of three from the Braves, have won four straight series for the first time since Sept. 9-21, 2008.