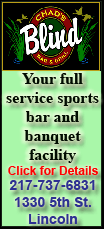 "No, not at all," Ambrose said Sunday after NASCAR postponed the Sprint Cup race at Watkins Glen International because of rain. "It keeps me relaxed. You can't fight the weather, so I just worry about stuff you can control. I've got the kids here with me, so I'm going to play with them a little bit and chill out."
Steady rain that began just when the race was scheduled to start at 1 p.m. and did not abate in time for track crews to dry the 2.45-mile racing surface. They did give it a shot with jet driers that got the front straightaway nearly race-ready, but a second front moved in, forcing the postponement.
The race is now scheduled to begin at 10 a.m. Monday, but rain also is in the forecast in the Finger Lakes region of upstate New York.
"We really feel like we have a window," Watkins Glen International president Michael Printup said. "I'll keep my fingers crossed."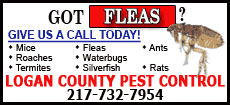 NASCAR spokeswoman Kristi King said the race would be staged Tuesday if necessary. The 2009 Watkins Glen Cup race won by Tony Stewart also was postponed a day after the track was hit by a string of thunderstorms.
If there is a a long delay here, it might change Ambrose's outlook, which wasn't good when he arrived on Friday. Although he had won the past three Nationwide races at the storied road course, the affable Australian was unable to land a ride this year and wasn't happy about it.
On Saturday morning, there was a definite mood swing in the pits of the No. 9 Ford Ambrose drives for Richard Petty Motorsports. He had the provisional pole until teammate AJ Allmendinger and then Kyle Busch bested his time as all three shattered Jeff Gordon's track record.
Ambrose will start third behind Busch, who won the pole at 126.421 mph, and Allmendinger, and Ambrose is a big favorite to get the first Cup victory of his career.
"I'm looking forward to it," Ambrose said. "We're a contender, no doubt."
In three Cup starts at The Glen, Ambrose has notched one second and two thirds, including an impressive drive from last to third in 2008. He dogged last year's winner, Juan Pablo Montoya, nearly the entire 90 laps of the race before fading late to third.
That came six weeks after a huge mistake cost Ambrose that breakthrough win. On the road course at Sonoma and trying to conserve fuel with six laps to go, he stalled his car going uphill while leading under caution, was forced to relinquish the lead because he didn't keep pace with the field, and finished sixth as five-time Cup champ Jimmie Johnson drove to the first road win of his career.
The Nationwide series has run twice in the rain in Montreal since NASCAR's second-tier series began racing at Circuit Gilles Villeneuve in 2007, and Ambrose nearly won both.