Paul Konerko added three hits for the White Sox (60-60), who have won eight of 10 to reach .500. They haven't had a winning record since they were 7-6 on April 15.
Alexei Ramirez had two hits and scored twice as Chicago improved its abysmal home record to 26-33 and moved within four games of AL Central-leading Detroit, which lost 8-5 at Baltimore. The White Sox also won consecutive games in a single series at U.S. Cellular Field for the first time since June 21 and 22 against the Cubs.
"I think .500 is a little over blown," Danks said. "Obviously, we didn't expect to be .500 at this point coming into the year. We're looking at more Cleveland and Detroit than being .500. That's just a reality. We have to win ballgames.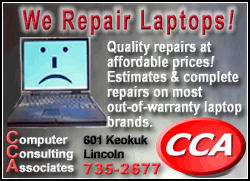 "We have to finish ahead of Cleveland and Detroit. If that puts us above .500 so be it. Our focus is more on being ahead of them and being in first than being above .500."
Danks (5-9) allowed two runs and four hits, struck out six and walked four, improving to 5-1 with a 2.29 ERA in his last nine starts. The left-hander lost his first eight decisions of the season.
"He's got his cutter. It's 90 miles an hour and he's got a plus-changeup, plus-fastball and plus-cutter," Royals designated hitter Billy Butler said. "When you've got that kind of stuff and it's working, you're going to have a tough day. We battled and got two off him, but it felt like a lot when we got two off a guy like that."
Jeff Francis (4-13) lasted just 3 2-3 innings for Kansas City, which has lost six of seven. Top prospect Mike Moustakas went 0 for 3 and is 0 for 34 this season against Chicago.
The White Sox jumped on Francis in the first inning. Ramirez was hit by a pitch with one out and moved to third on Konerko's single. Carlos Quentin then hit an RBI single and Lillibridge drove a 1-2 fastball over the wall in left for his 10th homer.
"He left a fastball right over the plate and I was able to get my hands through it and get it over the fence," Lillibridge said. "It was a huge one. I hit the ball hard a lot yesterday but I couldn't find the RBIs, it was frustrating, but keep on swinging it and it will eventually pan out. It was big one early, it put us up 4-0 and I knew that would be enough for John."
Francis has allowed 26 runs in the first inning over his 25 starts this season.