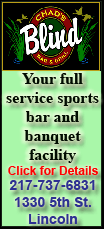 Jason Motte and Octavio Dotel escaped major jams in the sixth and seventh innings in relief of Edwin Jackson, who exited in the sixth with hamstring cramping in a 6-2 victory over the Colorado Rockies on Sunday night. Dotel struck out Troy Tulowitzki and Todd Helton with the bases loaded in the seventh and Colorado trailing by two.
"I don't want to give credit to those guys," Dotel said. "I know they're good but I feel in my mind that I'm good and I can do it."
Yadier Molina had three hits, a walk and two RBIs for St. Louis, which took two of three from Colorado. The Cardinals remained five games behind NL Central-leading Milwaukee with 42 games to go, six of them against the Brewers.
"We haven't played at all that well against Milwaukee," Pujols said. "There's no tomorrow, just to come up with as many wins as we can and get a good streak going.
"Anything can happen in the six we have left in the season."
Mark Ellis homered in the first for the Rockies, who have lost four of five. Esmil Rogers (6-2) issued a career-high seven walks, one intentional, in five innings. Colorado has lost six of its last seven in St. Louis and trails the all-time series 82-81.
Pujols passed teammate Lance Berkman on a three-hit game with his National League-leading 29th homer in the first, a two-run drive estimated at 465 feet that soared over the visitor's bulllpen and cleared the left field bleachers. The homer sparked a four-run first that matched the Cardinals' season best for that inning.
"It doesn't matter, as long as they go over the wall," Pujols said. "Obviously, it feels good to hit one like that. I know I hit it good."
Jason Motte entered with a 3-0 count against Ty Wigginton and two men on with one out in the sixth after Jackson was hurt on the followthrough of his 98th pitch with what the team described late in the game as a cramp. Wigginton flied out on a full count and Chris Ianetta hit a comebacker to end the threat.
The Rockies loaded the bases with one out in the seventh against two pitchers and their 4-5 hitters coming up before being thwarted by Dotel, who fanned Tulowitzki on a curveball and caught Helton looking on another curve. The 37-year-old Dotel retired five in a row, four on strikeouts.
"Sometimes it doesn't go your way, it's just kind of how it's been," Tulowitzki said. "We haven't gotten that big hit when needed but I love to be up in that situation.
"Sometimes you come through and sometimes you don't."
"It doesn't get any scarier than today, bases loaded, Tulowitzki," Cardinals manager Tony La Russa said.
The Rockies have lost 17 consecutive games on Sunday after winning the first two.