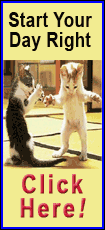 The Denton, Texas, Chronicle reports that "ever since Sara Hickman was named Texas' official state musician -- a torch that passed to her from Willie Nelson -- life has been busier than usual. Her schedule is packed." The night after her appearance in Lincoln, Sara will sing at the legendary Heartland Café in Chicago.

Hickman's pop music is wedged between folk and rock. She writes songs primarily geared toward adults, but like Michael Mahler, who appeared in an earlier "Open Table" concert in Lincoln, Hickman has expanded into writing children's music. She expresses herself with charm and humor.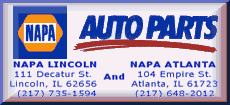 Her new 38-track compilation, "Best of Times," features many of Sara's friends, including Willie Nelson, Marcia Ball and Shawn Colvin. The compilation CD goes on sale nationwide Aug. 23.
For Hickman, there's no time like the present to shine a light on Texas music.
"I was fortunate that when the Legislature met, I had a whole year to make things happen," she said. "They don't ask you to do anything. And they don't give you any money. They just give you the title."
Hickman's career took off when Brave Combo founder Carl Finch saw her on a public access television show and helped produce her first album in 1989. She signed with Elektra Records and appeared on VH1 and "The Tonight Show."
Hickman is part of a small niche market shared by singers like Colvin, Lucinda Williams and Roseanne Cash, all women who make torchy, twangy music rooted in folk and rock. Hickman doesn't have the twang, but there's something Southwest about her music.
"A lot of people have put me in the folk category, but I've always considered myself a pop musician," Hickman said. "I guess it's easy enough to see how I'd get put in the folk category, but I've always tried to write pop music. That's where I've always put myself."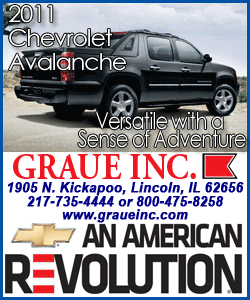 Hickman said Texas holds sway over the music map because of the sheer heft of the state and because of the wiliness of its people. She's happy to be an ambassador for the Texas music scene through the next year.
"I think of Texas as a parallel to Canada," she said. "We're both wide-open spaces, and we both have a lot of eclecticism. With these open spaces, people can really be individuals. I love it. If I weren't in Texas, I'd be in Canada...
"I'm surrounded by talented people in Texas," Hickman said. "I'm going to make the most of this year and next."
Central Illinois music lovers will have a rare opportunity when they join Sara Hickman for her Lincoln performance Sept. 8 at Chad's Blind. All tickets are $5, and they will be available at the door. The performance is part of First Presbyterian Church's "Open Table Concert Series."
[Text from file received]