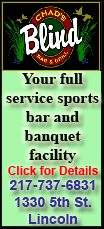 Minnesota had just traded Delmon Young to the Detroit Tigers -- the very team Thome's Twins were about to face. And besides, Thome was in the middle of a slow, injury-plagued chase for the milestone.
Then, in two innings, the 40-year-old slugger reminded everyone why he's become one of baseball's greatest power hitters.
Thome hit his 600th home run an inning after he hit No. 599 to help the Twins outslug the Tigers 9-6 on Monday night. Thome became the eighth major league player to reach 600, hitting a three-run shot off Daniel Schlereth in the seventh inning.
"Hitting home runs can be very difficult," Thome said. "You sit in bed at night and you think about how's it going to be, how are you going to do this? It goes back to trying to slow yourself down and not being too antsy, too hyped up. It's just a great night."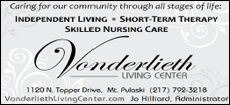 An inning earlier, Thome reached 599 with a two-run homer off Rick Porcello (11-8) that broke a 3-all tie.
Thome received a standing ovation from the Detroit crowd as he rounded the bases after his milestone homer. His achievement overshadowed a solo shot in the first inning by Young, who had been traded from the Twins to the Tigers earlier Monday.
"It felt good to be on board, especially against the old team," Young said. "Especially in a pennant race, you just want to score as many runs as possible. Just wanted to hurry up and get it out of the way, but I wanted to get a win."
Francisco Liriano (8-9) allowed five runs in six innings. Joe Nathan earned his 10th save.
Both of Thome's homers were hit to the opposite field. When No. 600 cleared the fence in left, Thome raised his right fist as he went around first base.
The Tigers posted a congratulatory message on the scoreboard, and the Twins came out of the dugout to greet him at home plate.
Before Monday's game, Thome hadn't homered since Aug. 4.
"When I got the first one tonight, though, I knew it was going to come quick," he said.
Thome's accomplishment capped a memorable day for these AL Central rivals. During the afternoon, the Twins traded Young to the Tigers for a minor league pitcher and a player to be named.
Young homered in his first at-bat for Detroit, and Alex Avila finished a homer shy of the cycle, but the Tigers couldn't overcome an uneven performance on the mound and in the field.