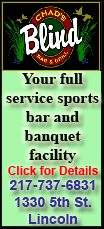 School President R. Bowen Loftin offered his first detailed comments Monday on the Aggies' rather public interest in joining the Southeastern Conference -- a move that almost surely would set off another round of conference realignment.
"We've made no decision about terminating our relationship with the Big 12," Loftin said. "This is all about what is best for Texas A&M, along with ... visibility for us and our athletes and financial resources. That's what it's all about. I think anybody in my shoes would have exactly the same kinds of concerns."
He said there is no timetable for any decision and any realignment by Texas A&M will take place after a "lengthy" process. He acknowledged that Texas A&M had approached the SEC, which has won the last five BCS championships in football but on Sunday reaffirmed its 12-school membership while leaving the door open to expansion.
"There is no bid," Loftin said. "There has never been a bid to invite us into the SEC at any time in the past and if it were to occur in the future, we would certainly want to evaluate that."
The latest batch of conference talk has drawn the attention of the NCAA. Vice President of Communications Bob Williams said in a statement Monday night that President Mark Emmert "has had conversations with a number of presidents and commissioners related to recent conference realignment issues and these discussions mirror many of the topics raised last week during the DI (Division I) presidential meetings."
Loftin met with reporters shortly after receiving authority from the board of regents to take any action he deems necessary in terms of realignment. He said Texas A&M is looking only at the SEC right now, but didn't rule out other possibilities.
"It's not so much what's wrong with the Big 12, it's what's right for Texas A&M and where we want to go in time," he said.
The Big 12 will begin the football season in a few weeks with 10 teams after Nebraska (Big Ten) and Colorado (Pac-12) left in July, a year after a seismic shift in conference alignment. The Big 12 did not respond to requests for comment Monday, though Commissioner Dan Beebe told USA Today on Sunday that the Big 12 was interested in maintaining 10 member schools.
"We're just working hard to try to figure out how they can stay with us because of the value that institution has and the quality academic and athletic programs it offers," Beebe told the newspaper. "We'll see. We've seen the odds stacked against us before."