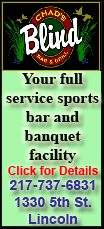 An official with the Royal Canadian Mounted Police called Rypien's death sudden, but not suspicious. Rypien, a cousin of Super Bowl MVP quarterback Mark Rypien, was 27.
"We would like to express our sincere sympathies to the Rypien family as well as Rick's friends," the Jets said in a release. "We also appreciate all of the support that has come pouring in from Rick's fans. Rick was a talented player with an extremely bright future. His hunger for the game made him a valued team member both on and off the ice. This loss has impacted us as more than just a hockey team."
Rypien is the second active NHL player found dead this offseason. Former New York Rangers enforcer Derek Boogaard died in May due to an accidental mix of alcohol and the painkiller oxycodone.
The 5-foot-11, 190-pound Rypien signed a $700,000, one-year deal with Winnipeg last month after spending parts of six seasons with Vancouver. He had nine goals, seven assists and 226 penalty minutes in 119 career NHL games, often dropping the gloves against much larger opponents.
"Rick has been a beloved member of the Canucks family for the past six years," the team said in a statement. "Rick was a great teammate and friend to our players, coaches and staff. We send our deepest condolences to the Rypien family at this most difficult time."