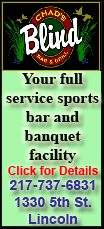 The snakebitten Ambrose, deprived more than once of a NASCAR victory, beat Brad Keselowski and Kyle Busch on a two-lap dash to the checkered flag Monday to win the rain-delayed Sprint Cup race at Watkins Glen International.
It was his first victory in 105 starts in NASCAR's top series and atoned for a slip-up a year ago on the road course at Sonoma, when he stalled his car under caution while leading with six laps to go and finished sixth.
"I've tried for 2 1/2 years," Ambrose said. "We're going to onward and upward from here. It's a proud day."
Ambrose has won all three Nationwide races he's entered at Watkins Glen, and in three Cup starts here, he's notched one second and two thirds, including an impressive drive from last to third in 2008.
Finally pulling into Victory Lane was a feeling like no other.
"This is almost surreal," the affable Australian said in his No. 9 Ford for Richard Petty Motorsports after crossing the finish line.
Ambrose signed a multiyear deal with struggling RPM a year ago to drive the No. 9 this season. That capped a tumultuous summer in which he opted to leave the No. 47 at JTG Daugherty Racing at the end of 2010 with one year left on his contract, even though he knew he was taking a big risk in difficult economic times.
"There were days, weeks when I was anxious," Ambrose said. "There were times I was sitting around the boardroom table and there was nobody else there. But you've got to roll the dice sometimes."
It was Ford's first victory at Watkins Glen since Geoff Bodine won here in 1996 and the 15th different winner in Cup races this year.
Busch, trying to win a second time from the pole at Watkins Glen, led the field to the green flag for the final two laps. But Keselowski, racing with a broken left ankle and trying for his second straight win and third of the season, dove from third to the lead entering the first turn with Ambrose also streaking past Busch.
"Those guys didn't care to give me any room," said Busch, who finished second to brother Kurt here in Saturday's Nationwide race. "There's only one corner you've got to make, and as soon as you make it through that corner and can keep everybody behind, it's smooth sailing from there."
Ambrose then closed on Keselowski in the chicane after zooming through the high-speed esses and passed him for the lead before the final lap.
"I wanted to win," said Keselowski, who has the first wild card for the Chase and moved up four spots in the standings to 14th. "We had a shot at it, and that's all you can ask as a driver."
Busch finished third, and Martin Truex Jr. and Joey Logano rounded out the top five.
Kevin Harvick was sixth, followed by defending race winner Juan Pablo Montoya, AJ Allmendinger, Jeff Burton and Jimmie Johnson.