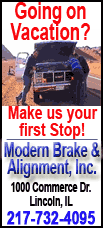 The 29-year-old Umenyiora worked with the first team defense on Monday, splitting snaps at right end with second-year pro Jason Pierre Paul.
Umenyiora declined to talk to the media during the player availability, but coach Tom Coughlin was happy to see him working out .
"I hope it's all behind me, that's all. I'm going on," Coughlin said after the two-hour workout at the Timex Performance Center. "He's here. He wants to work. He wants to be a part of the team. We certainly want him to be. We want it all. We don't want a part of it, we want it all. I hoping that's the way it is."
While Umenyiora is practicing for the first time since reporting to camp 17 days ago, he is not happy.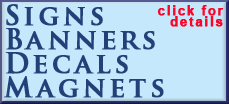 He maintains general manager Jerry Reese promised to rework the final two years of his contract and failed to do it. Reese offered the nine-year veteran a contract laden with incentives this year, but Umenyiora told The Associated Press in an email on Sunday that was unacceptable.
Umenyiora, who tied for the team high with 11 1-2 sacks and led the NFL with 10 forced fumbles last season, will play this season under the terms of his current contract. It will pay him $7.1 million over the next two years.
Fellow defensive end Justin Tuck said Umenyiora was in good spirits Monday but he noted that did not mean his buddy was happy.
"Just because he is back on the football field, doesn't mean this saga is over," Tuck said. "Again, he is doing what he thinks is best for this football team and himself."
Tuck believes that Umenyiora will continue to work with the Giants to resolve his contract dispute, adding he does not think it will either affect how Umenyiora plays or how the team prepares for games.
Umenyiora, who has been bothered by a sore knee for the past 10 days, showed quickness during individual drills early in practice and held his own in 11-on-11 drills.
"He jumped right in there and tries to beat the ball like he normally does," Coughlin said. "It was good to see."