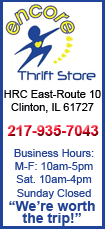 Doumit went 4 for 4 and hit a tiebreaking three-run home run to lift the Pittsburgh Pirates to a 6-2 victory over the St. Louis Cardinals on Monday night.
Doumit's homer in the fourth inning off Jake Westbrook (9-7) snapped a 1-1 tie and helped Pittsburgh break its three-game losing streak. The switch-hitting catcher matched a career high with his sixth four-hit game.
Doumit was on the disabled list from May 30-Aug. 2 after suffering a severely sprained left ankle in a home plate collision. He is 10 for 23 (.435) in eight games since being activated.
"There is always concern when somebody is coming back after being out for so long but he's come back as clean as any player I've ever had," manager Clint Hurdle said. "He's been in a pretty good place. He's seeing the ball extremely well and he's working extremely hard."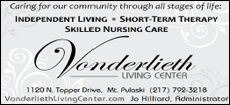 Doumit, who has been plagued by injuries throughout his career, couldn't come up with a reason for why he is hitting so well since his return.
"I really can't put my finger on it," he said. "I'm riding the wave right now and I just want to keep riding it as long as I can."
St. Louis, which had won three of its last four, fell six games behind Milwaukee in the NL Central. The Brewers blanked the Los Angeles Dodgers 3-0 on Monday night.
Xavier Paul, who homered, and Neil Walker each had two hits for the Pirates, and James McDonald (8-6) pitched 5 2-3 uneven innings to end his three-start winless streak. McDonald allowed two runs and six hits while walking two and striking out four.
"It was a good win for the team and that's the most important thing because we had a pretty tough ending to our road trip," Doumit said, referring to the Pirates being swept in a three-game weekend series at Milwaukee.
The Cardinals' Ryan Theriot had three hits and Matt Holliday doubled twice, including the 200th of his career.
St. Louis went 2 for 13 with runners in scoring position and left eight runners on base.
"The name of the game is execution," Cardinals manager Tony La Russa said. "We had a double twice and didn't score a run. A lot of that is their pitching but some of it was we could have done a better job."
Westbrook gave up five runs, four earned, and nine hits in 5 2-3 innings while walking one and striking out three.
Jose Veras got what was likely the biggest out of the game for Pittsburgh when he relieved Daniel McCutchen in the seventh. With two outs and runners on first and second with a 5-2 lead, Veras got Albert Pujols to look at a called third strike on a curveball on the inside corner.
"It mano-a-mano right there," Doumit said. "You know Albert is coming up ready to do some damage but Jose has great stuff with his fastball and curveball. We decided to go with the curve to keep him off balance and get him out, and it worked."