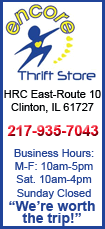 He knows his injuries could have been much worse, and he also knows that he wants to get back on the mound.
"I'm lucky. The ball hit me right there," he said, pointing to his right temple. "A lot of people who have that injury don't live."
Nicasio spoke publicly on Tuesday for the first time since Aug. 5 when a drive off the bat of Washington's Ian Desmond hit him in the head.
His mother flew in from the Dominican Republic on Sunday, he met with his teammates on Monday, and Nicasio received a standing ovation from the Coors Field crowd on Tuesday when he stepped out of the dugout with his mother and waved during the second inning of the Rockies' game against Florida.
It was the same place where he was knocked to the ground after getting hit with Desmond's line drive 11 days earlier. Team trainers and medical personnel stabilized his head and neck before taking him to Denver Health Medical Center, where within hours he underwent surgery.
Doctors inserted two pins into the cracked C-1 vertebra to help it heal in one piece. A small metal plate was attached to the back of his neck to provide additional stability.
"I just want to thank everybody from the bottom of my heart," Nicasio said. "I feel they saved me from being paralyzed or dying by making sure I wouldn't move."
Nicasio remembers everything that happened, and he has watched the replay of his injury. He said he never lost consciousness and immediately told the trainers his neck hurt.
"The very first thing he said was, 'my neck,'" Rockies trainer Keith Dugger said. "And he knew he got hit in the face right away, but he said right away my neck hurts."
He is wearing a brace to stabilize his neck, and it allows Nicasio limited rotation, Dugger said.
Once he gets the neck brace off, Nicasio wants to start working toward a return to baseball.
"I want to pitch again," he said.