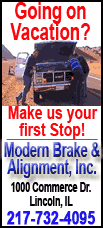 Pierre had to wait 10 innings to brag after his fourth-inning shot, and it wasn't even his most important hit of the night.
Pierre hit a game-ending single in the 14th inning to cap a wild, five-hour marathon as the Chicago White Sox beat the Cleveland Indians 8-7 on Tuesday night.
Gordon Beckham doubled off Chad Durbin (2-2) with one out in the final inning, advancing to third on Brent Morel's infield single.
David Huff relieved Durbin to face Pierre, who singled to left to win it.
"We just battled and they battled. You expect to do that when you're in the hunt like that," Pierre said. "It's a big victory. Being out there so long, it would have been tough to come in after a loss. It's a big win."
Pierre hit a solo home run off of Cleveland starter Ubaldo Jimenez in the fourth. It was his second homer of the season and 16th in his 12-year career.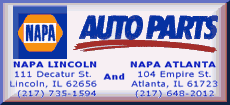 "He started me off with fastballs in the previous at-bat. I was just looking for a fastball. I never try to hit a home run, so I was just trying to put it in play hard and just hit it in the right spot," he said. "I'm kind of hoarse from screaming around the bases. I have to act like I've at least done it somewhat. That's 16 career now? Twenty is in sight now, 20's in sight."
Jason Frasor (3-2) worked the top of the inning to earn the victory.
"We had our chances," said Indians manager Manny Acta. "We had the bases loaded and one of our best hitters at the plate and we couldn't get it done. You have to give credit to Jesse Crain."
Crain worked two scoreless innings, including escaping a bases-loaded, one out jam in the 13th.
The White Sox have won nine of 11 and remain 3 1/2 games behind the American League Central-leading Detroit Tigers. The loss drops the second-place Indians to three games back.
Cleveland rallied to tie the game in the ninth on a pair of defensive miscues by the White Sox. After Sergio Santos issued a one-out walk, Michael Brantley dropped a single in front of center fielder Alex Rios, who had just come in as a defensive replacement.
With runners on first and third, Shin-soo Choo tapped a slow roller to second base. Beckham thought about throwing home but hesitated and dropped the ball. He was only able to get a force out at second, allowing the tying run to score.
It was Santos' fourth blown save in 29 chances this year.
De Aza tripled in runs in the second and sixth. He became the first White Sox player to triple twice in a game since Alex Cintron on April 13, 2006.
Paul Konerko extended his hit streak to 12 games with four more hits. After doubling in the fifth, Konerko tagged up at second and slid into third on Carlos Quentin's flyout to center, later scoring on Alexei Ramirez's triple.