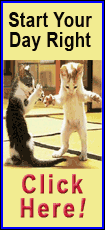 It wasn't enough.
Marmol allowed the Astros to load the base before surrendering a grand slam to pinch-hitter Brian Bogusevic for a 6-5 loss that ended the Cubs' three-game winning streak.
"When you're not sharp sometimes you get beat," Cubs manager Mike Quade said of Marmol's performance. "His slider wasn't as good as it usually is, and his fastball command left him."
"One swing can beat you. It's one of those things."
Until the bottom of the ninth inning, the Cubs seemed poised to take the three-game series with a game to spare.
Tyler Colvin hit a two-run homer in the sixth inning, and Aramis Ramirez added a solo shot in the eighth as the Cubs built a 5-2 lead. Colvin, who has spent time in Triple-A this season and is hitting just .135, has homered three times in the last 13 games, including Tuesday's blast that landed in the second deck in right field.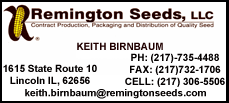 Houston starter Brett Myers exited after the seventh inning having yielded six hits and four runs in seven innings and hasn't won since June 17.
The Cubs jumped to an early lead, getting Myers for two runs in the first inning.
Starlin Castro hit a leadoff single followed by a single by Darwin Barney. Ramirez hit the third single of the inning to score Castro and give Chicago a 1-0 lead. Carlos Pena walked before Marlon Byrd grounded into a double play and Barney scored to make it 2-0.
Rookie Jimmy Paredes' RBI double in the bottom of the first inning got the Astros back in it.
But Houston failed to overcome the one-run deficit despite Myers shutting out the Cubs over the next four innings.
Cubs starter Ryan Dempster was partly to blame. Much like Myers, Dempster settled after giving up an early run. He shut out the Astros the next five innings.
By the time the Astros managed to score again -- Humberto Quintero's sac fly off Dempster brought home J.B. Shuck in the bottom of the seventh -- the Astros had dug themselves in what looked like too big of a hole.
The run again cut the Chicago's lead in half, only this time the score was 4-2 in favor of the Cubs.
Dempster left after the seventh inning having just allowed four hits and two runs, replaced by Kerry Wood, who pitched a scoreless eighth.
"That's a bummer," Dempster said. "We had a chance to win the series. It just didn't work out. The guy came up, swung and missed two fastballs and he hits one out."
Ramirez's 22nd homer came off reliever Wilton Lopez in the eighth inning and pushed the lead to 5-2.