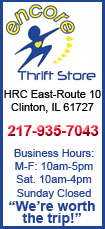 The quarterly loss is the second straight for Sears Holdings Corp. and fourth in its last five quarters. The company cut 250 jobs and closed 29 stores during the second quarter to help cut costs.
The net loss for long-struggling Sears Holdings totaled $144 million, or $1.37 per share. That compares with a loss of $39 million, or 35 cents per share, last year.
Excluding one-time items, net loss totaled $1.13 per share. Analysts expected a smaller loss of 64 cents per share.
Revenue fell 1 percent to $10.33 billion. Analysts expected $10.22 billion.
"We are not satisfied with our results and are taking actions to turn around our performance in a challenging economic environment," said CEO Lou D'Ambrosio.
Revenue at stores open at least a year was flat at Kmart and down 1.2 percent at Sears.
Revenue in stores open at least one year is an important gauge of a retailer's financial health because it excludes stores that open or close during the year.